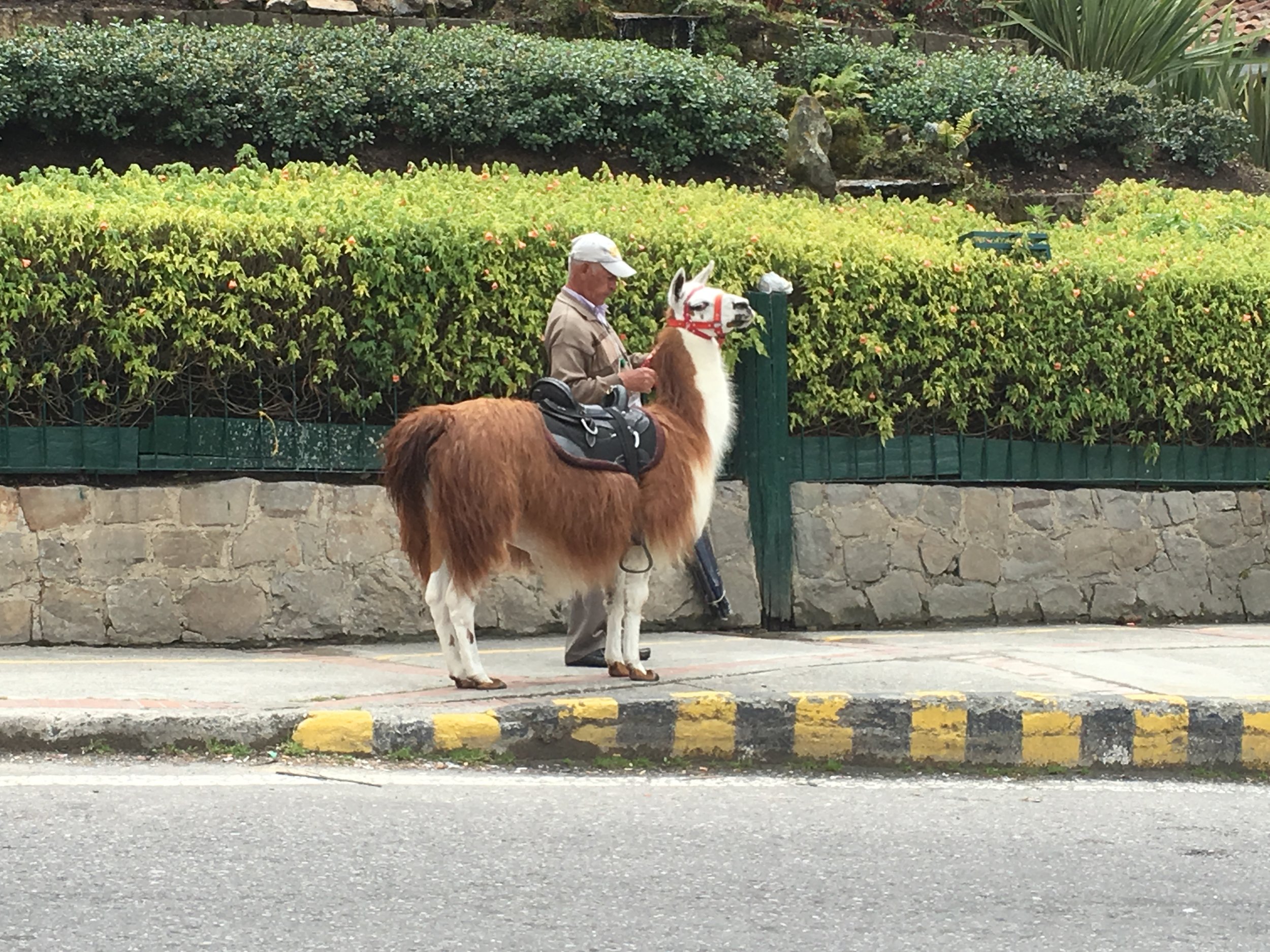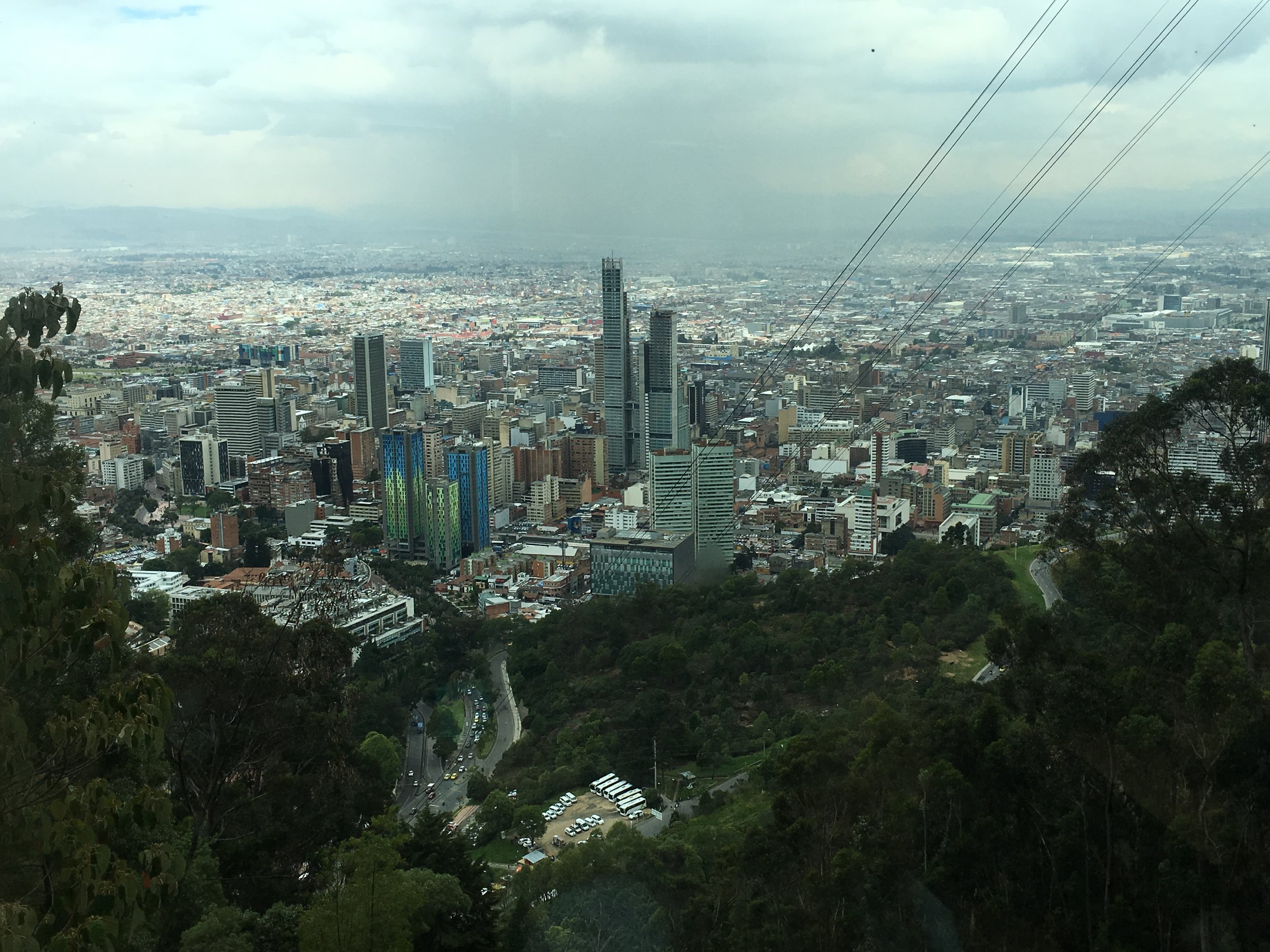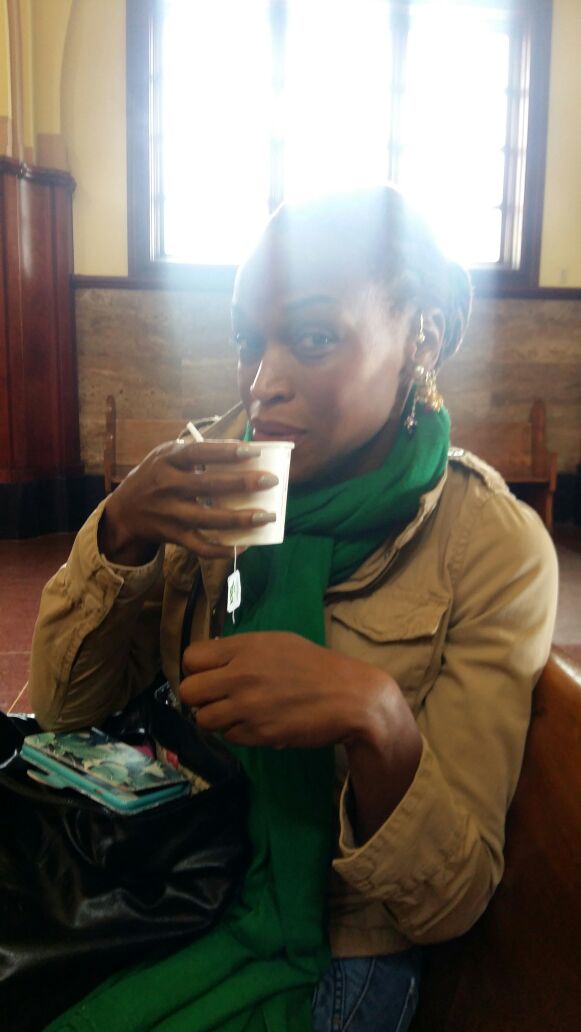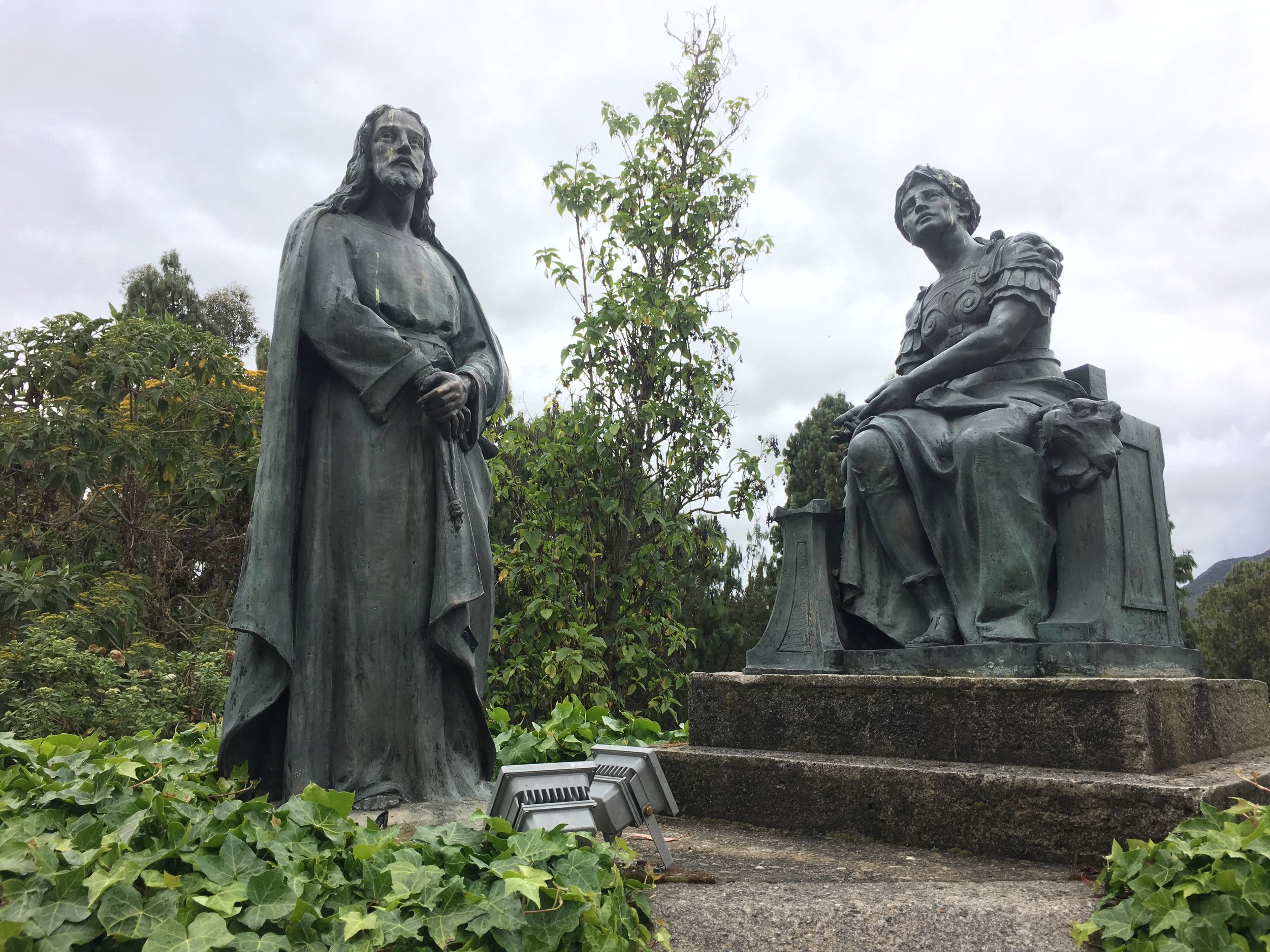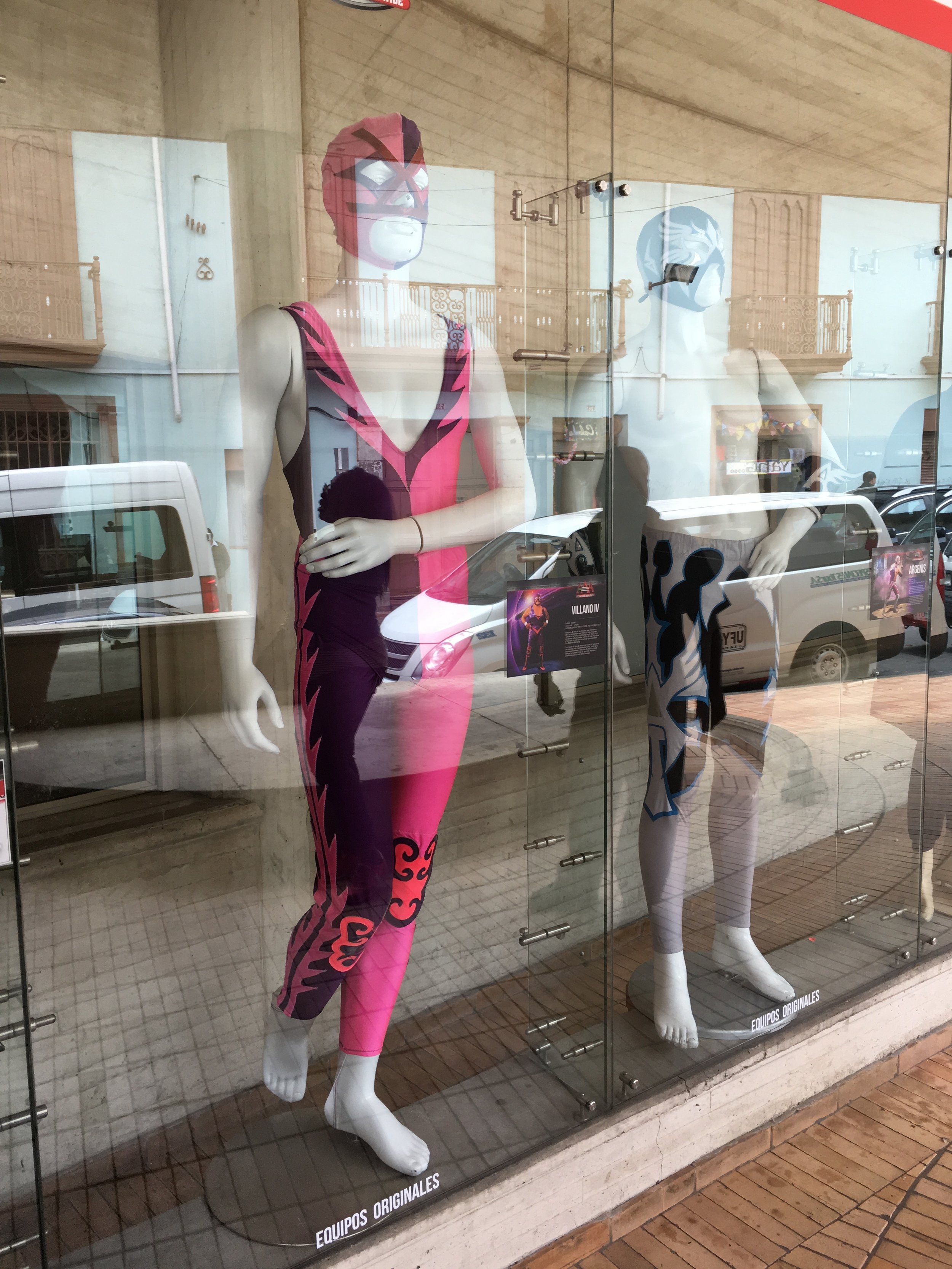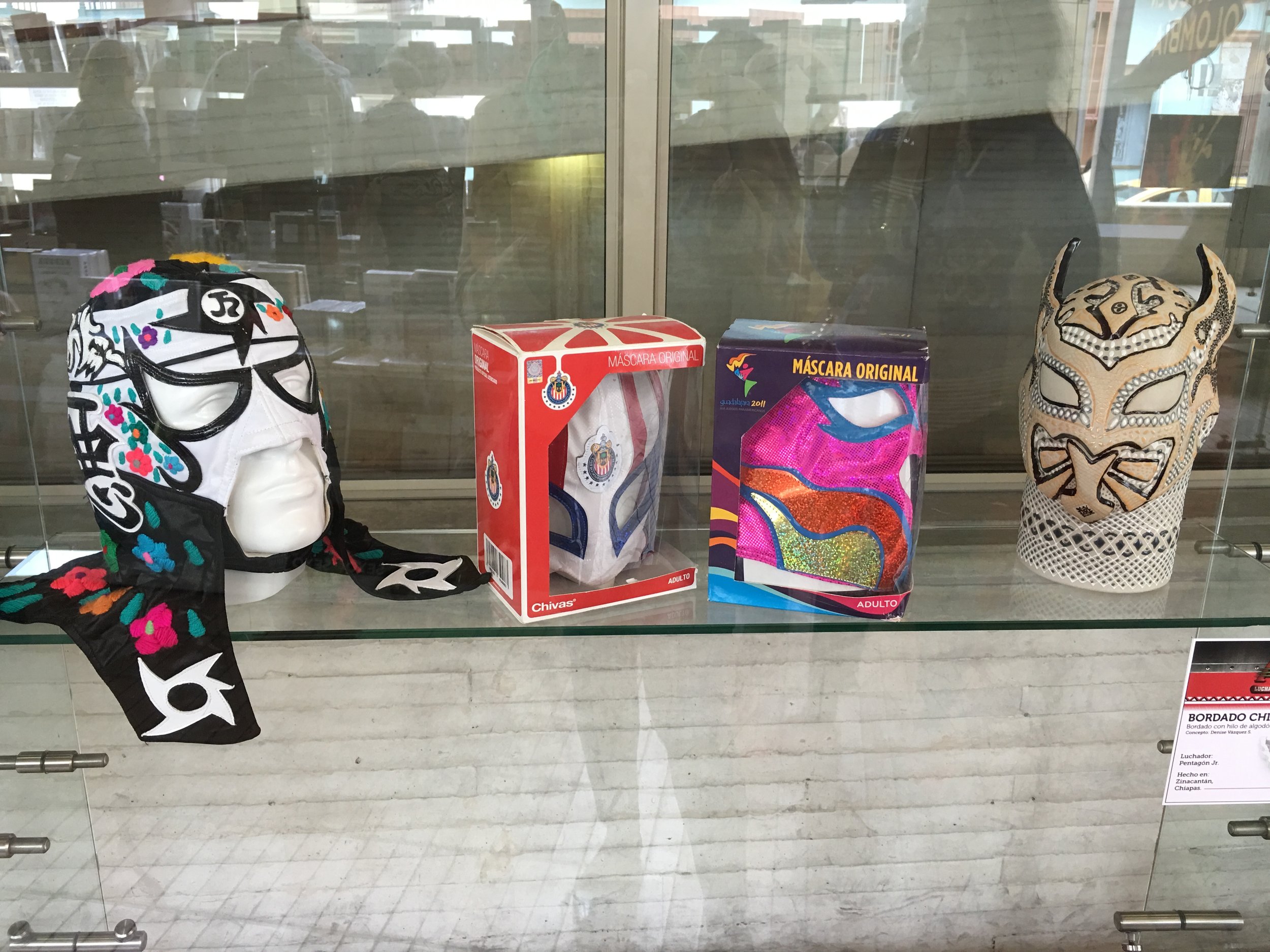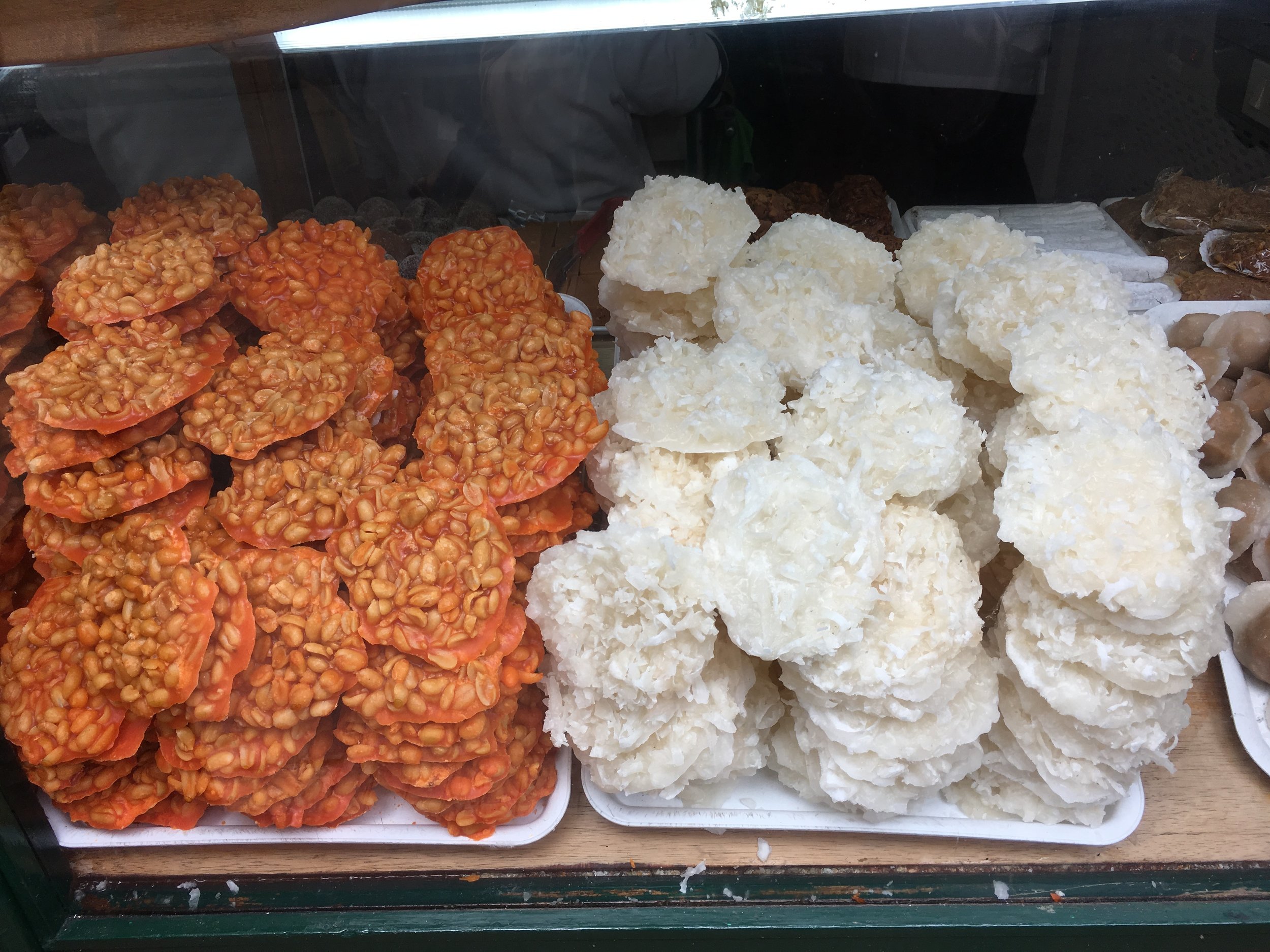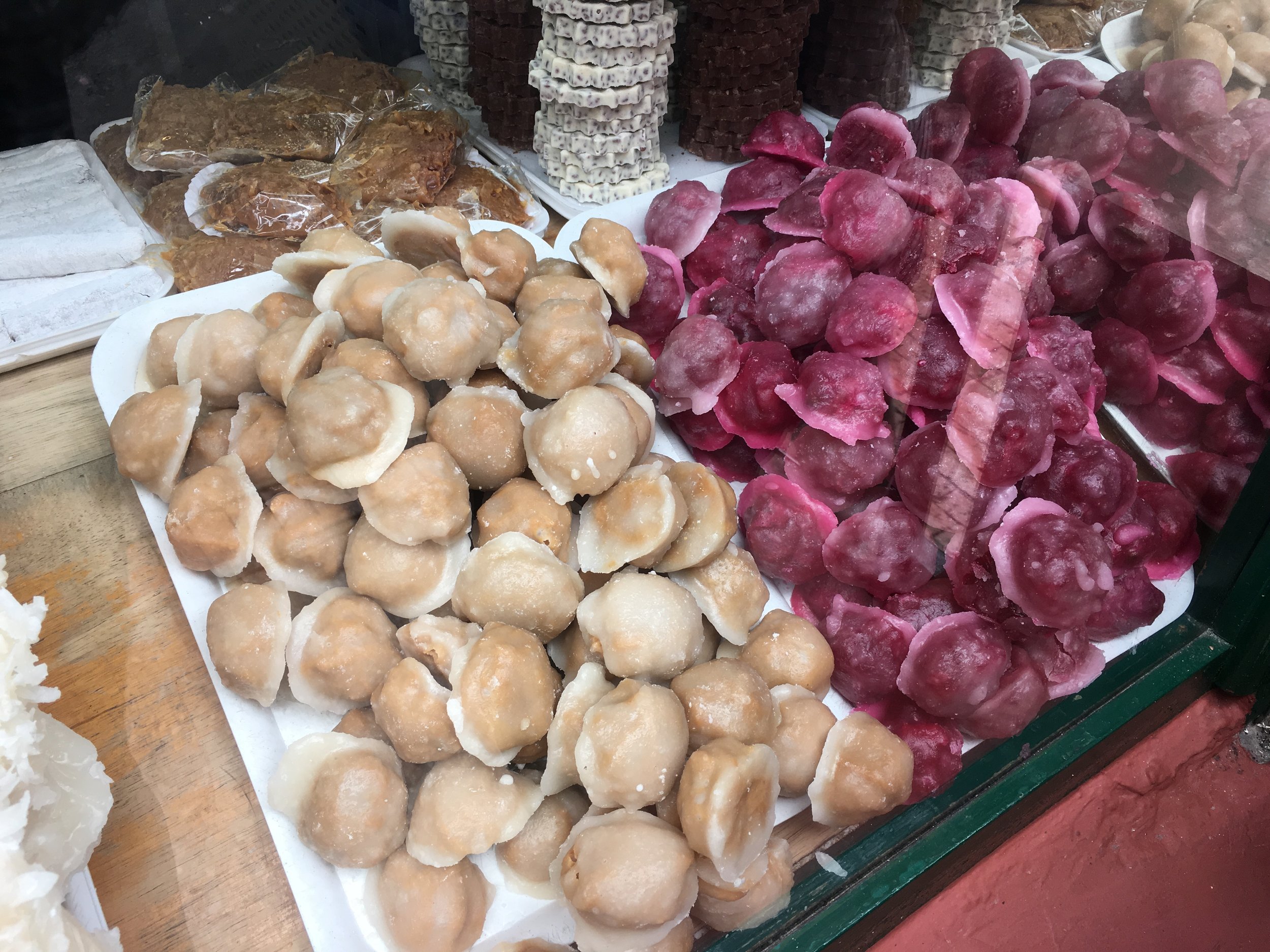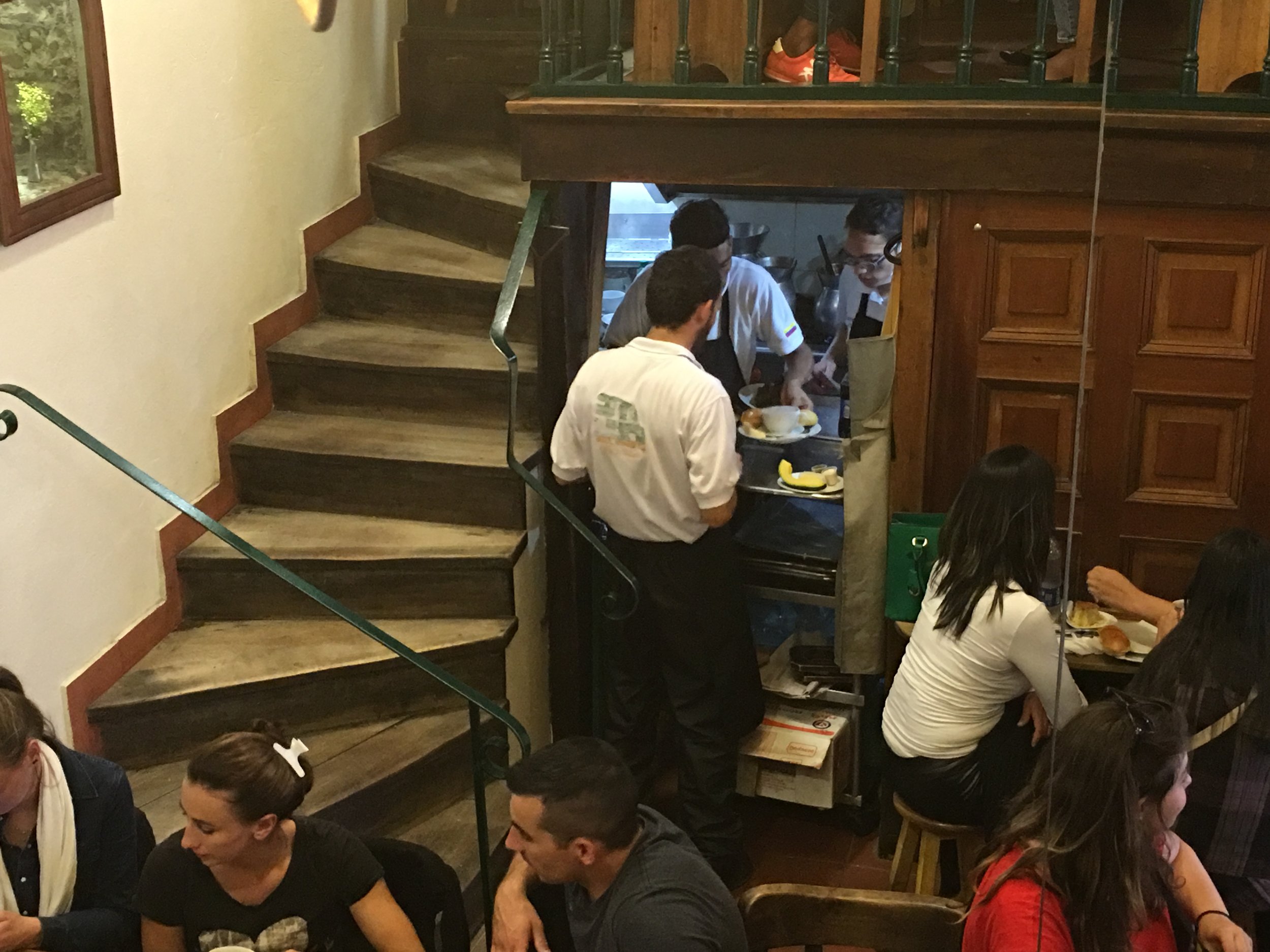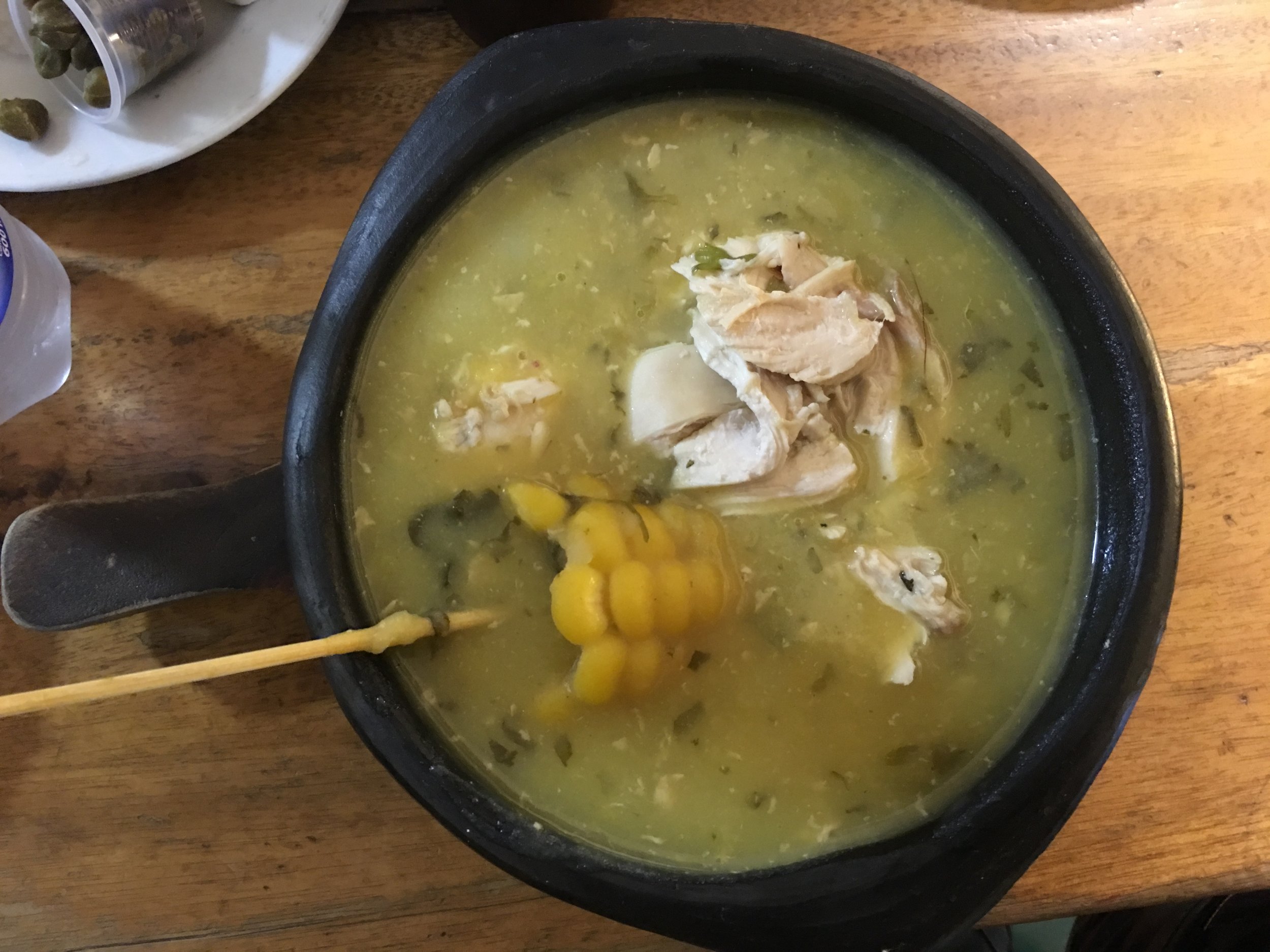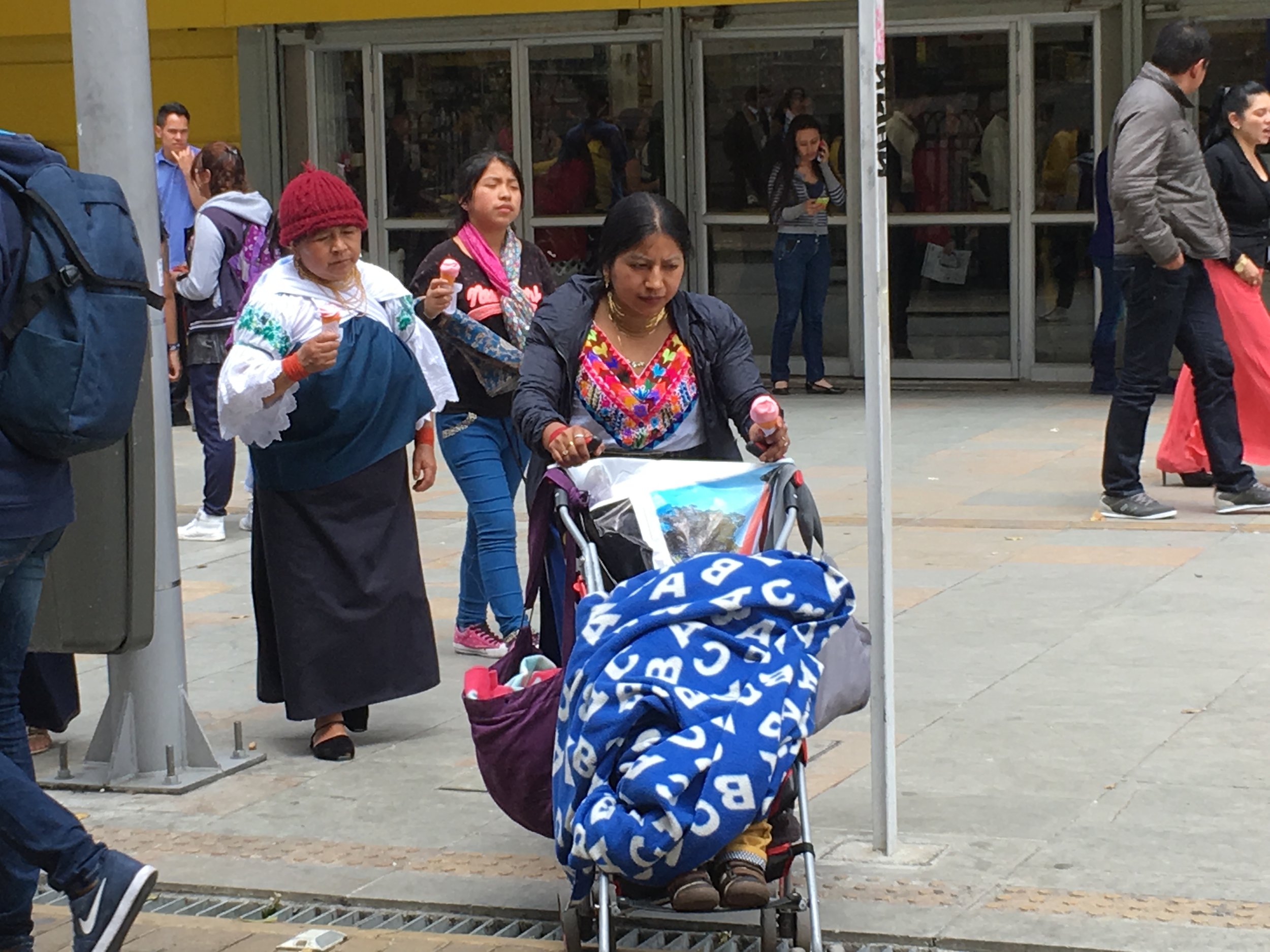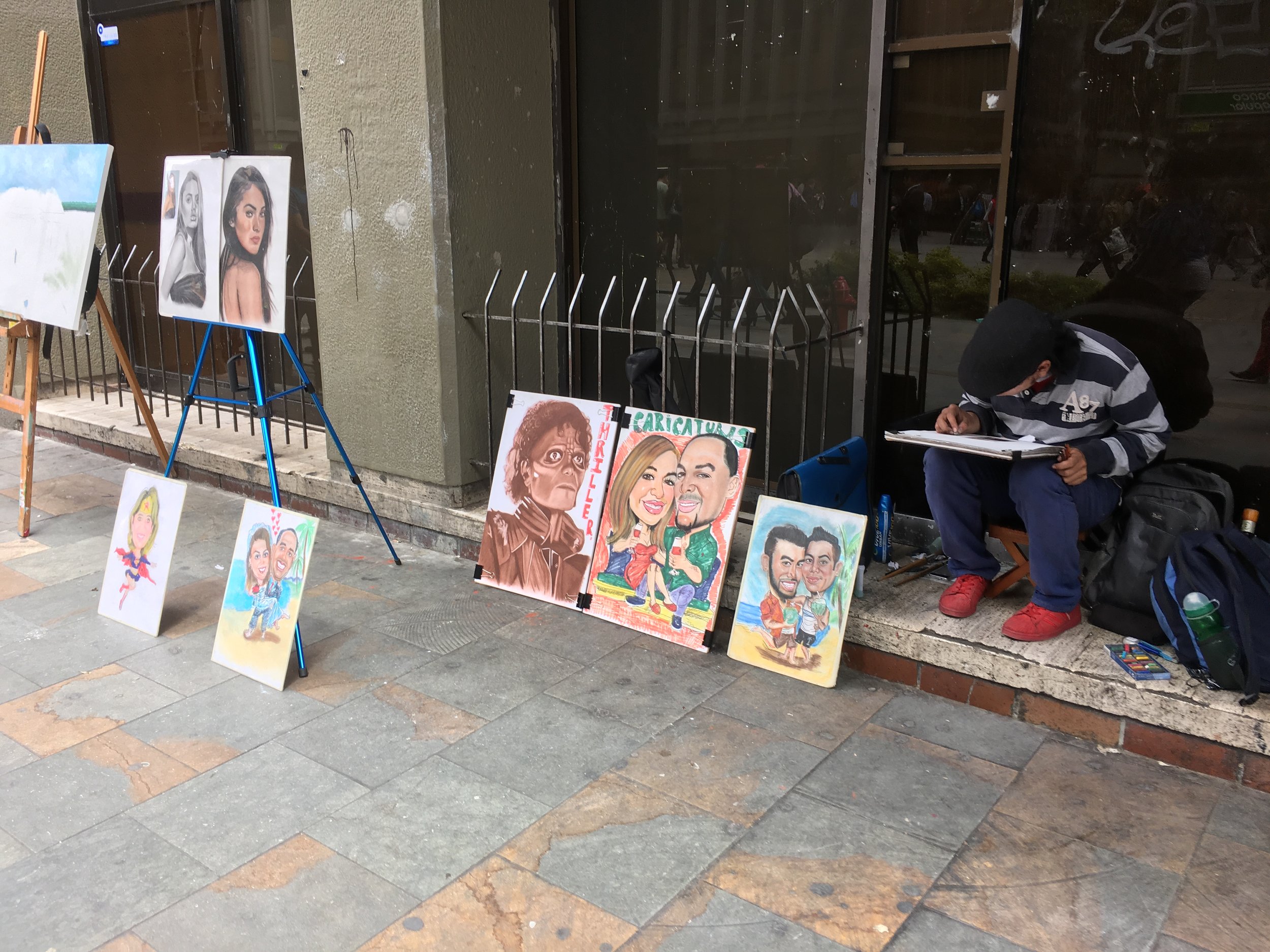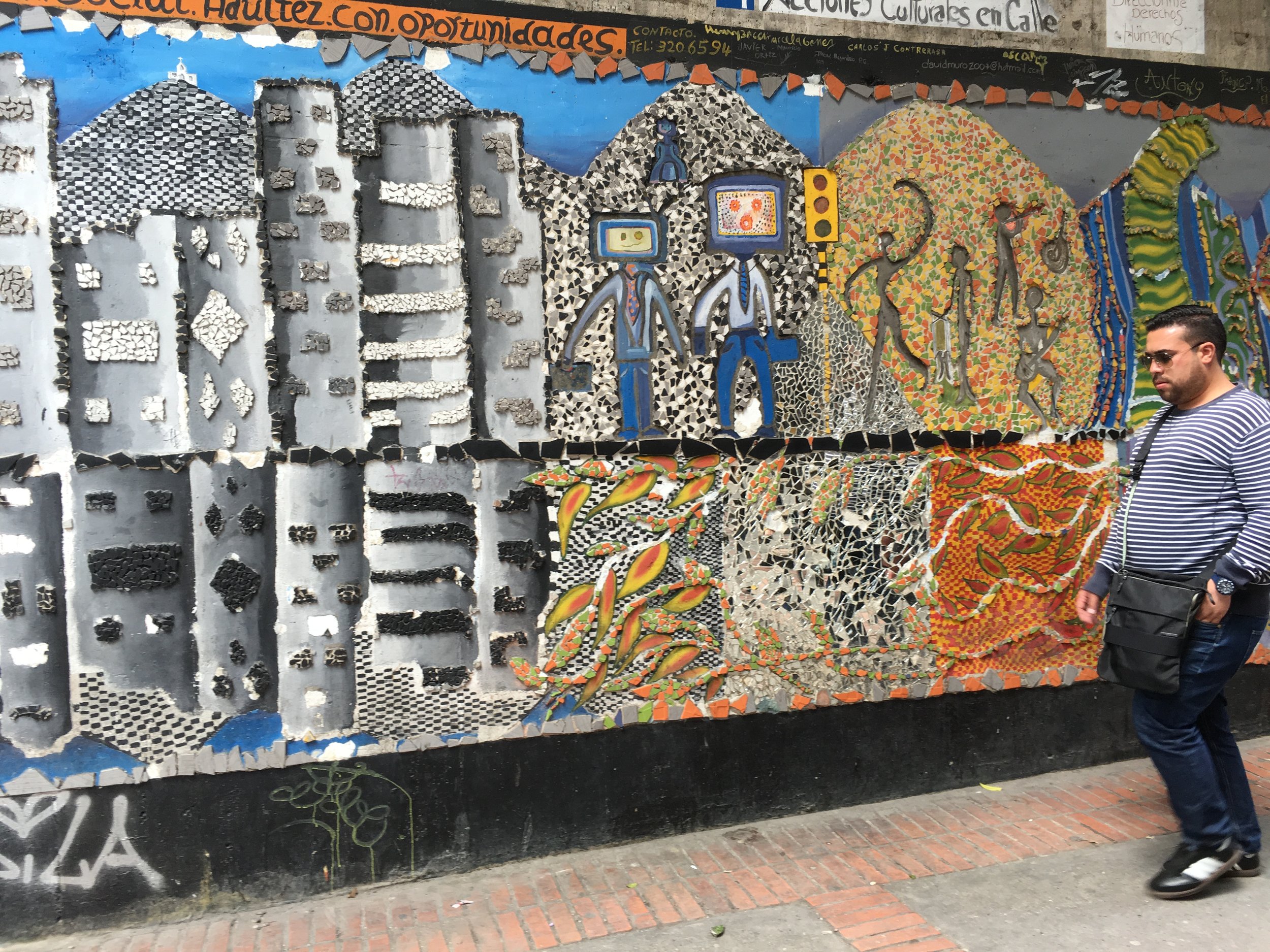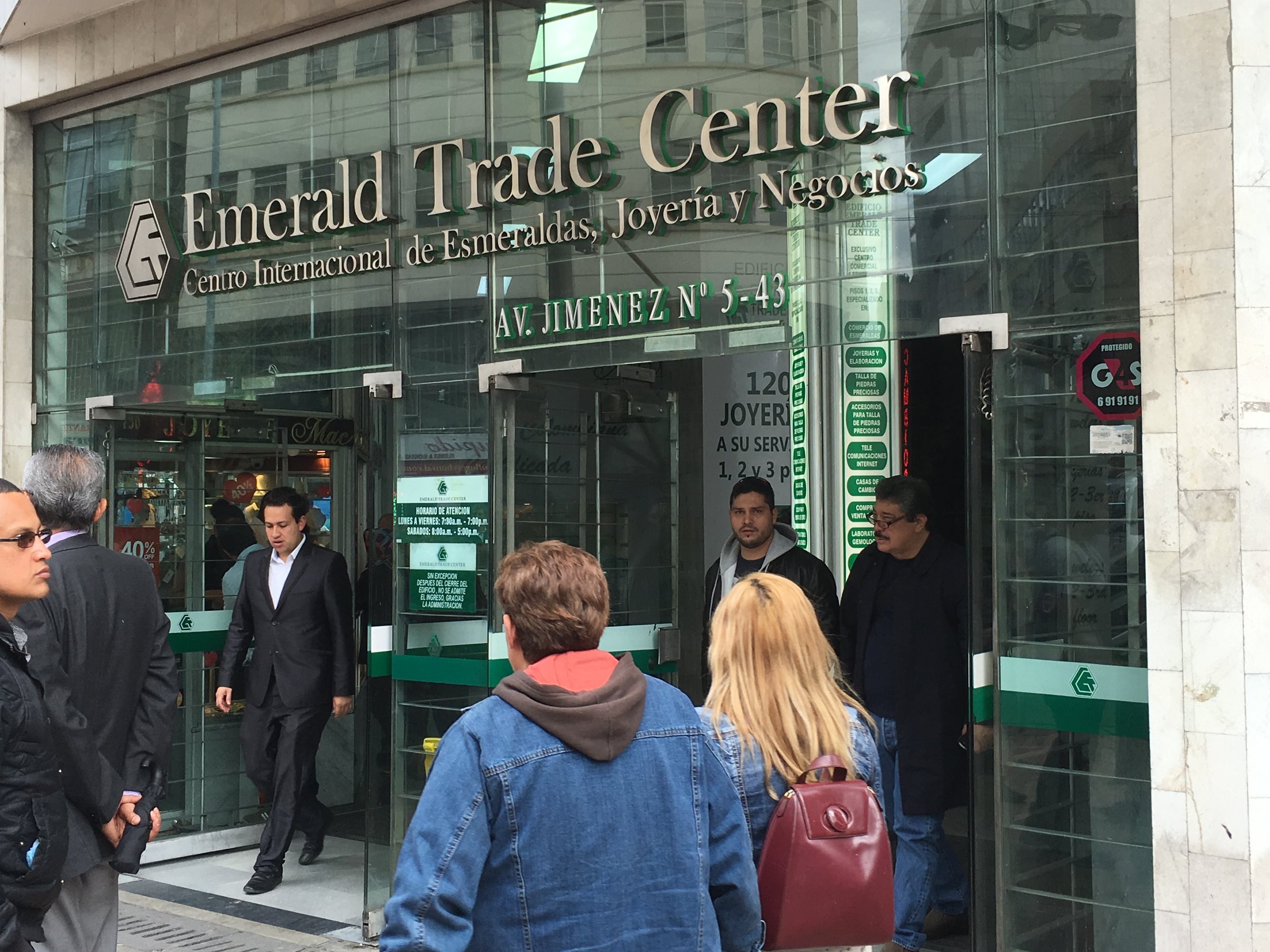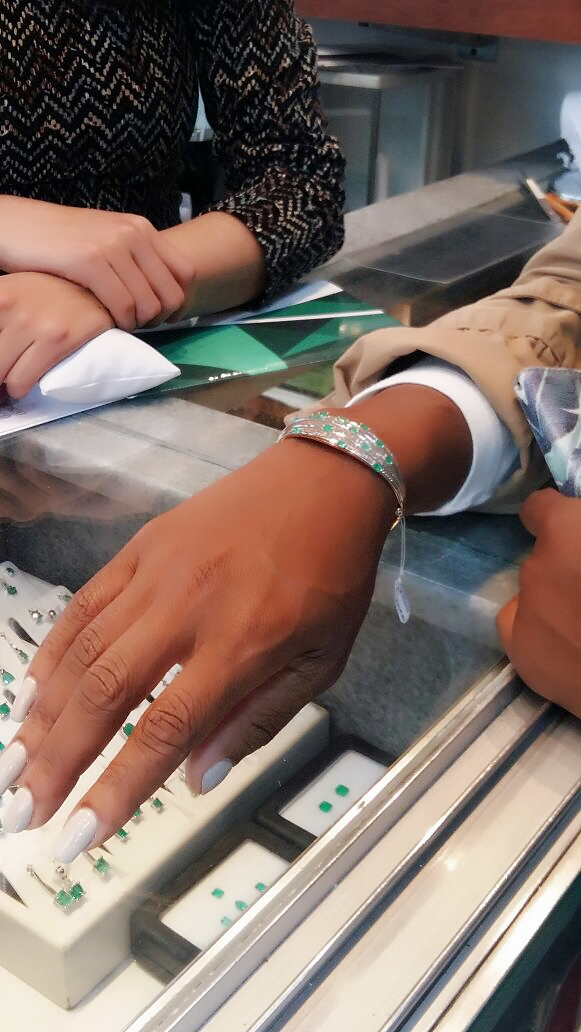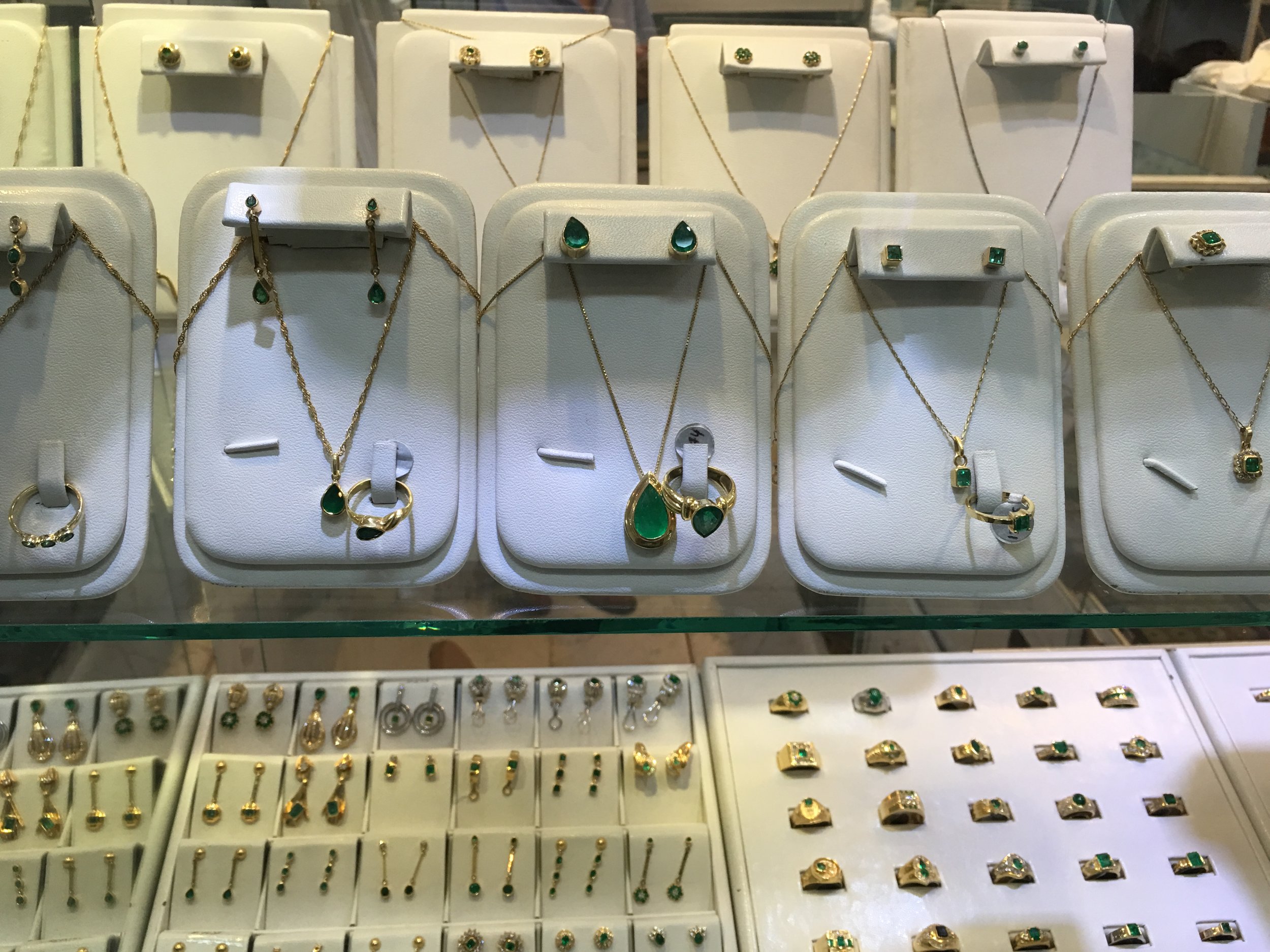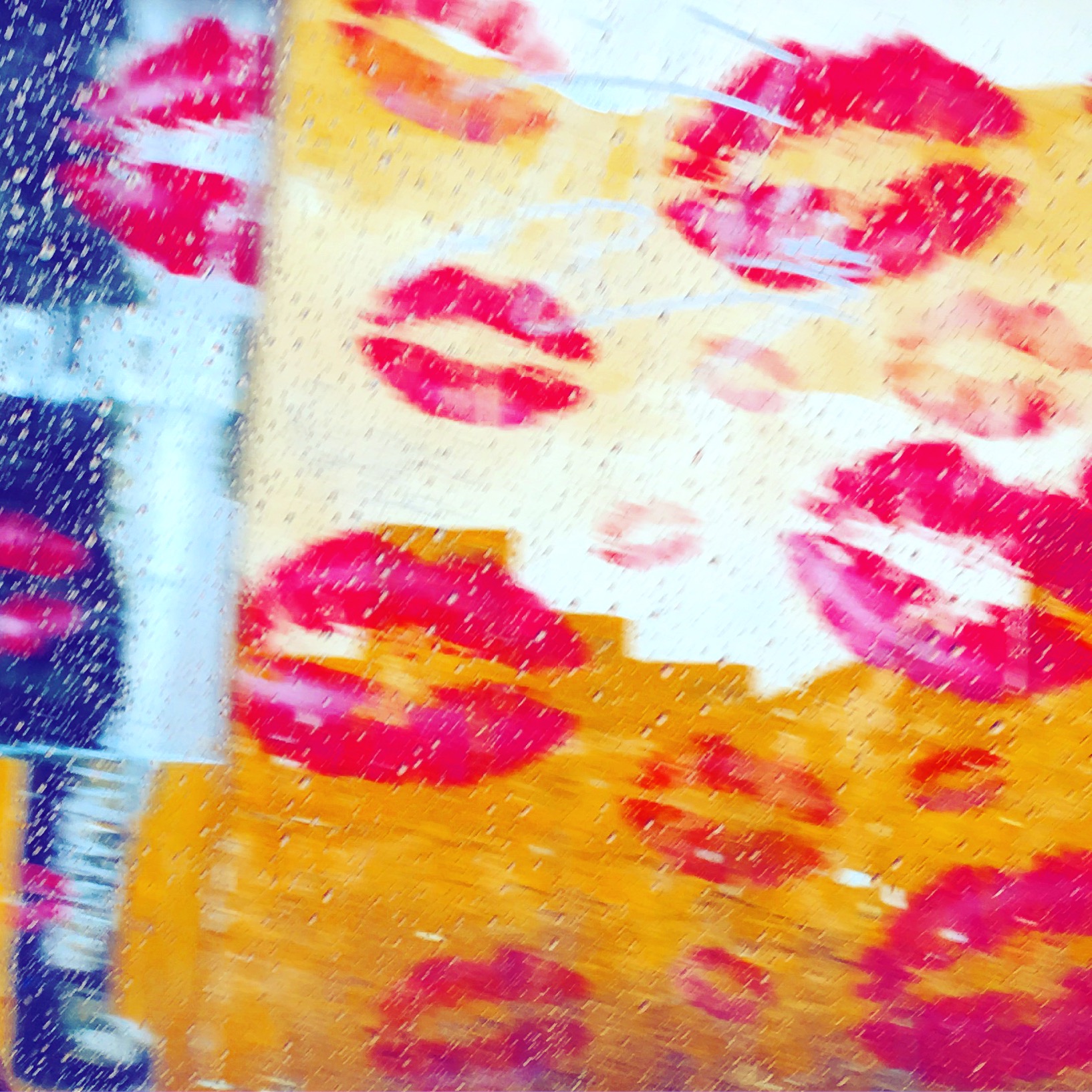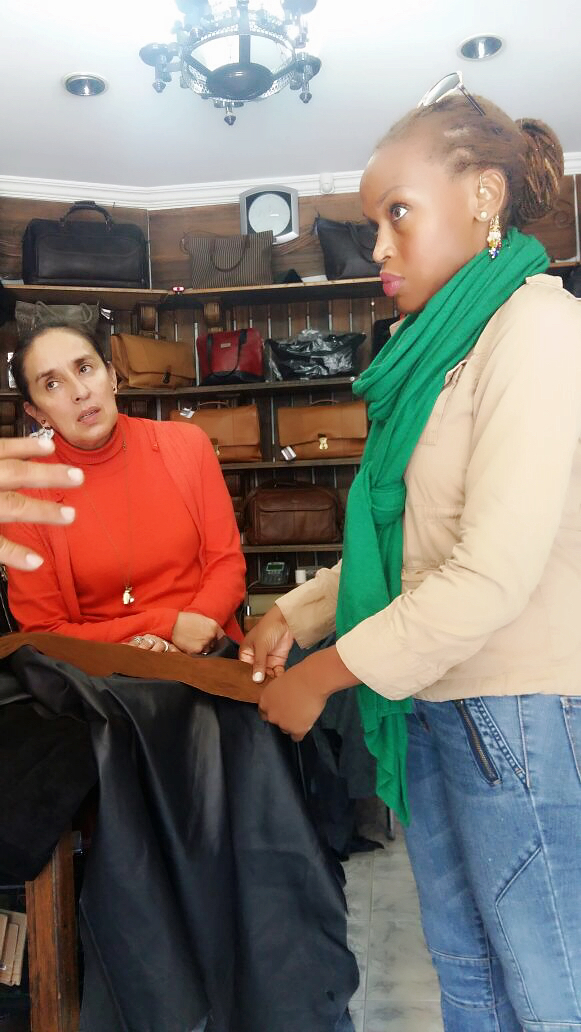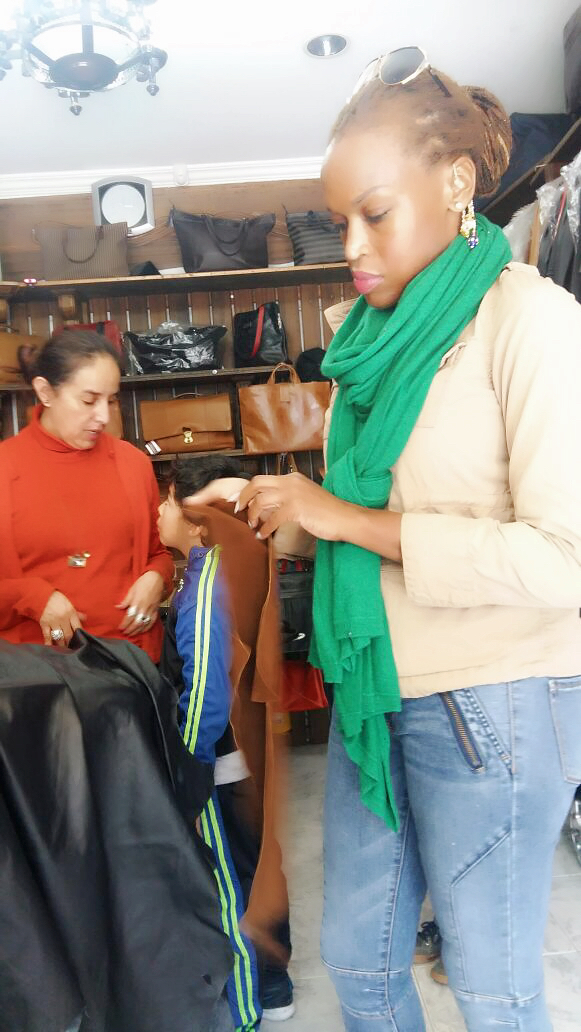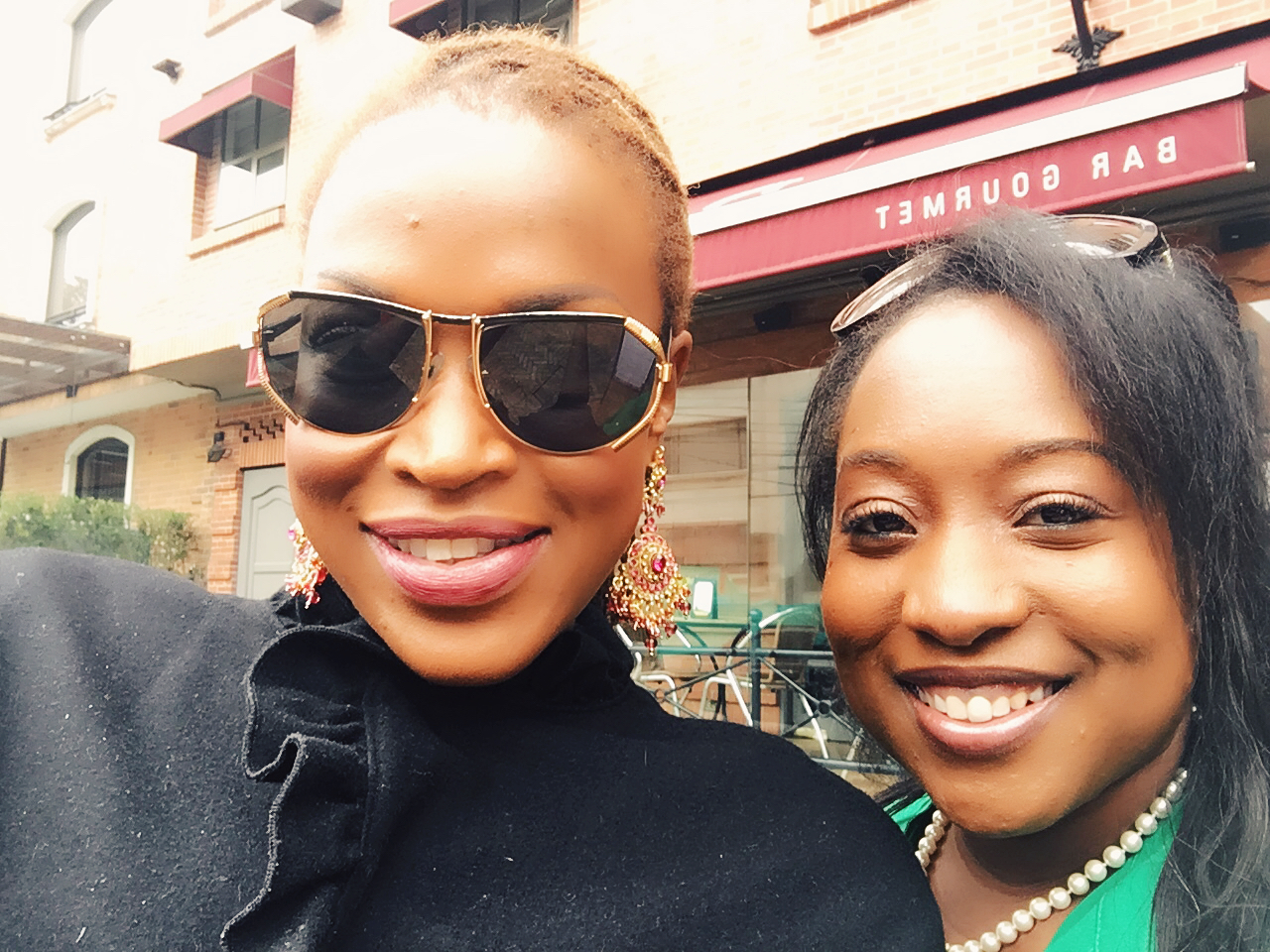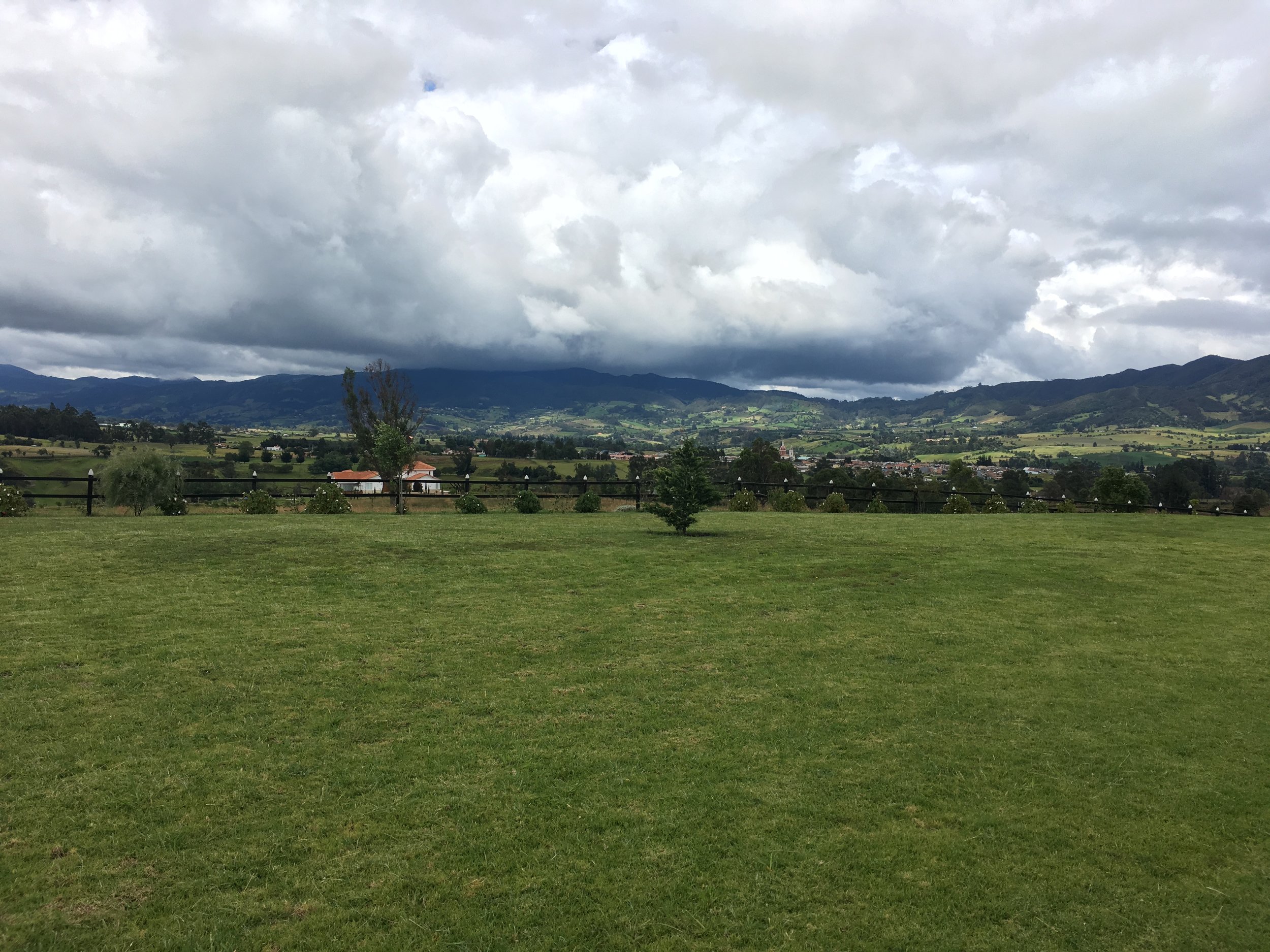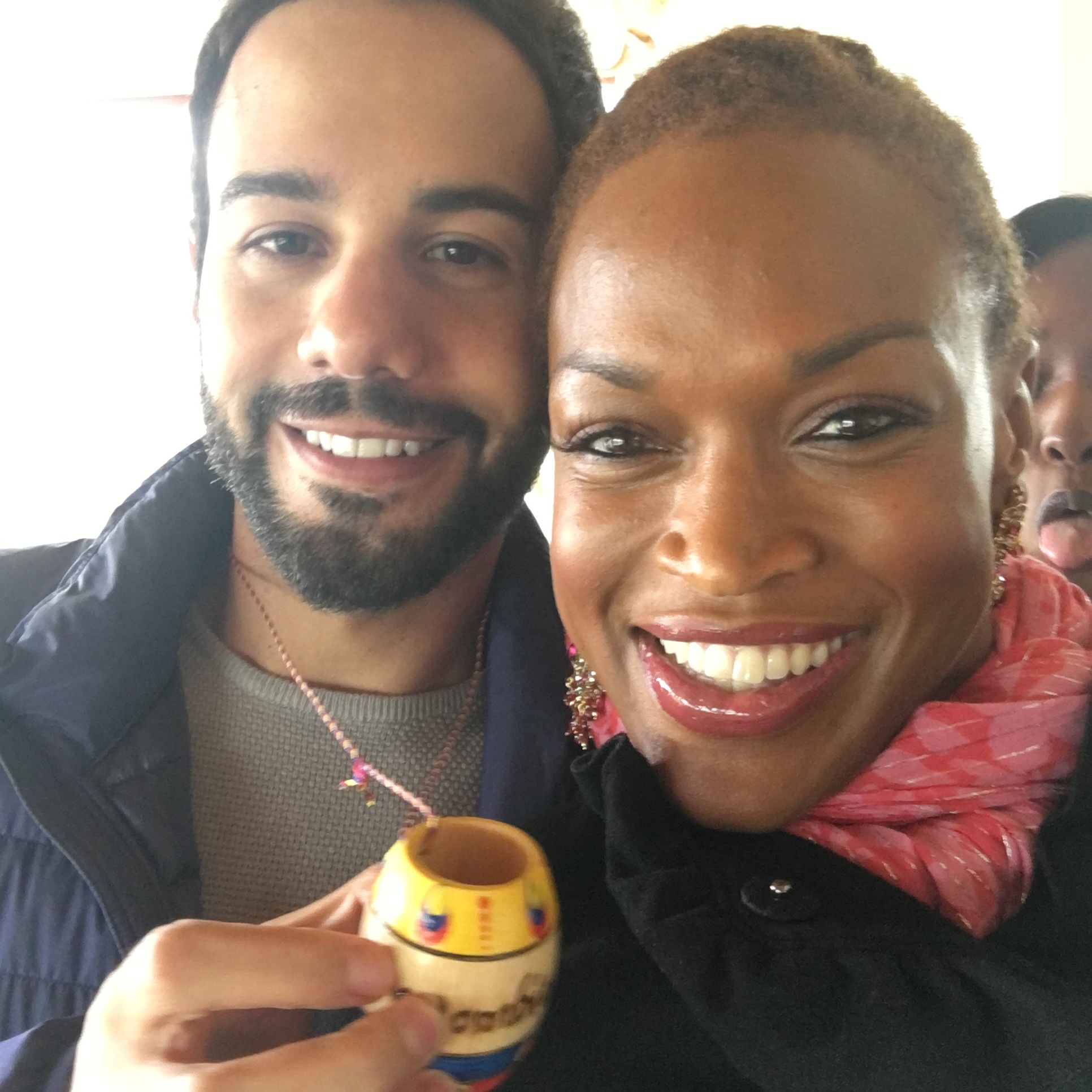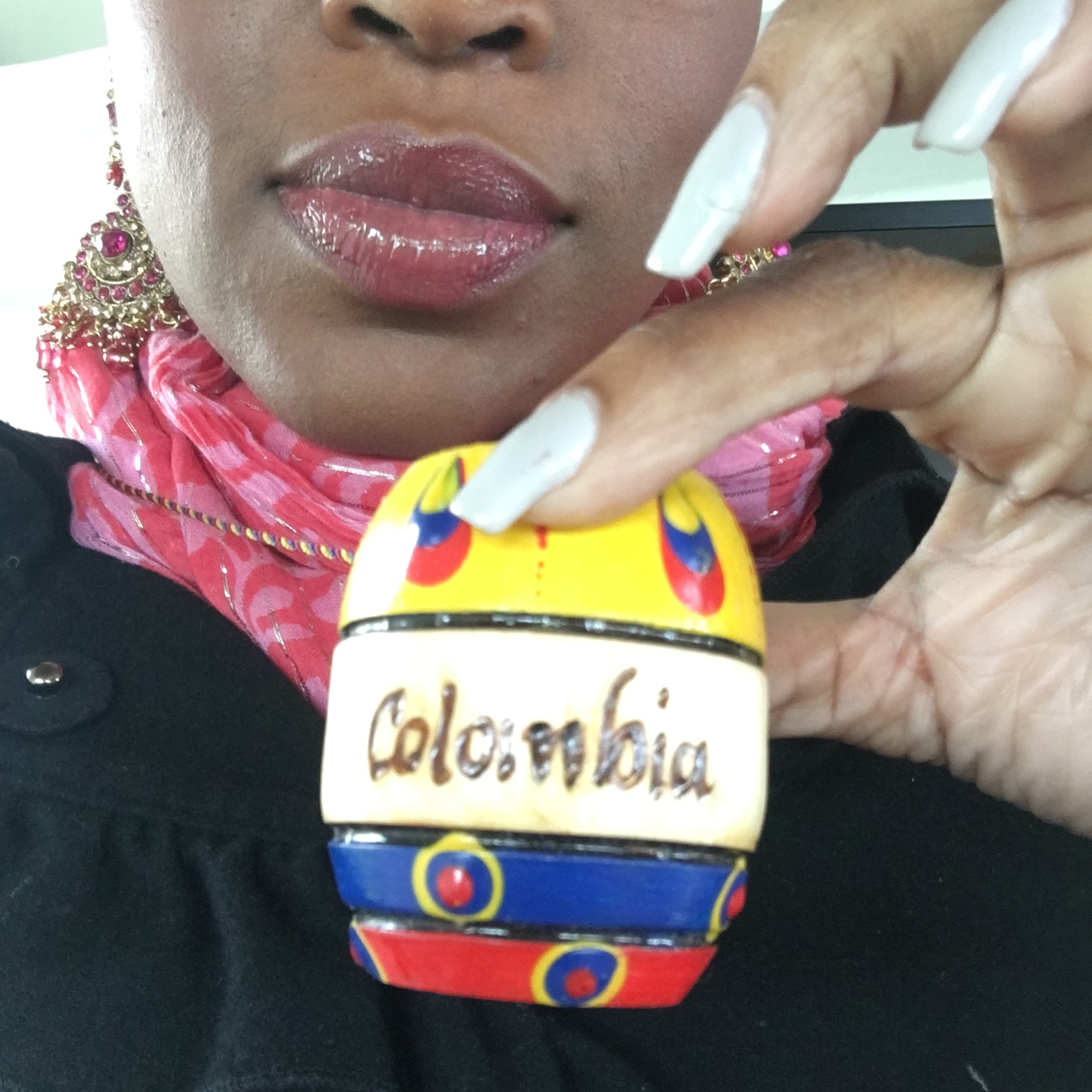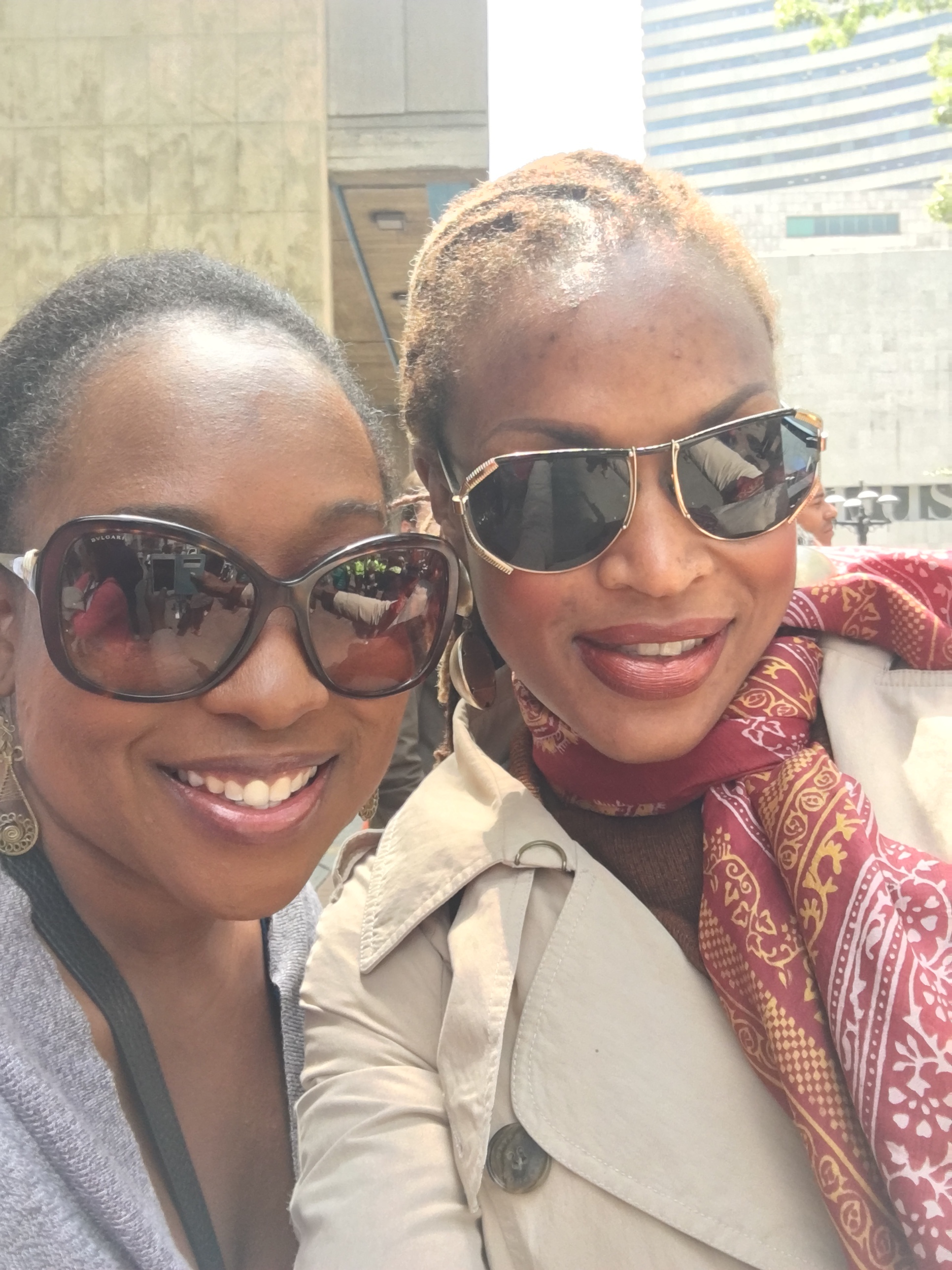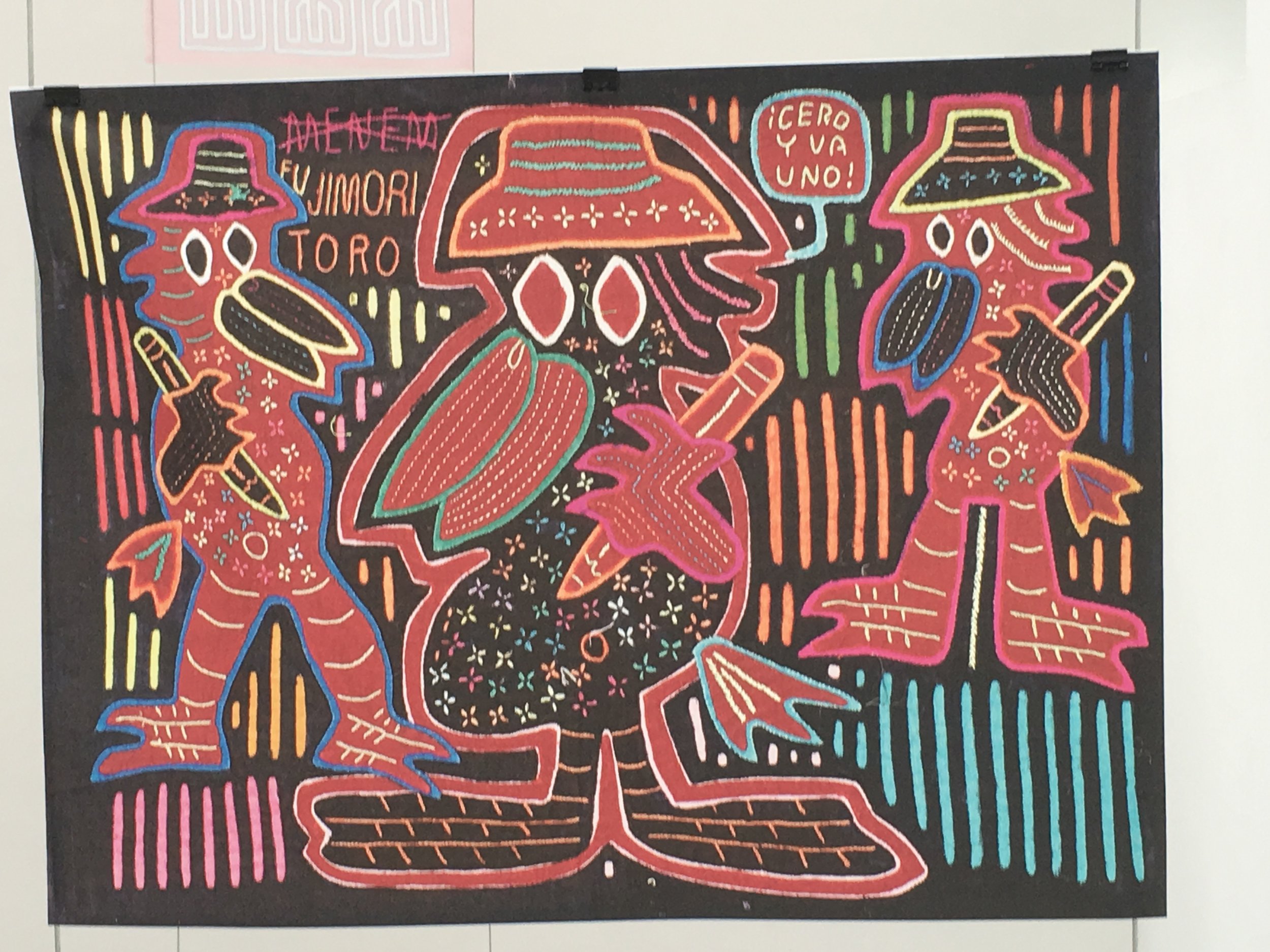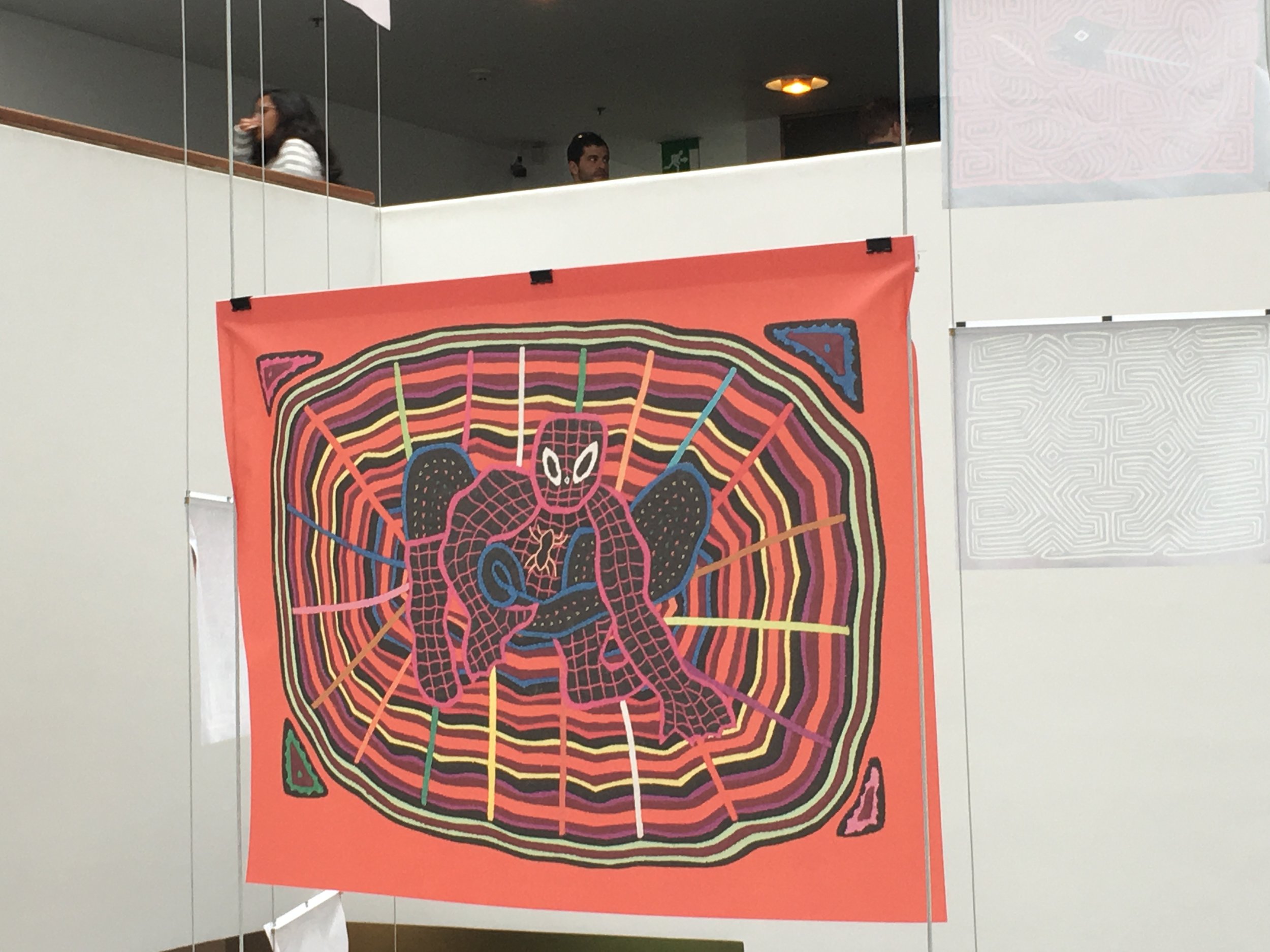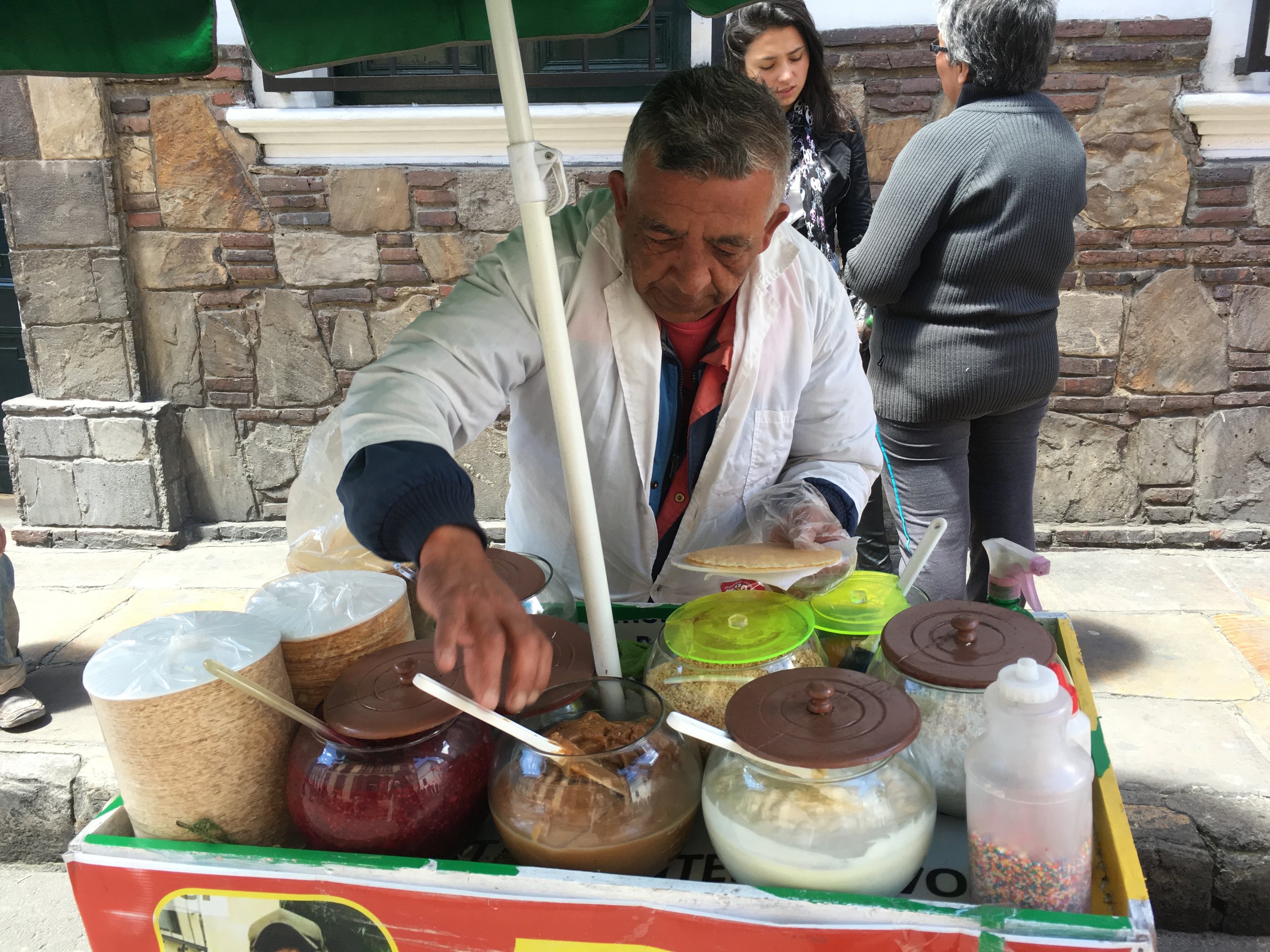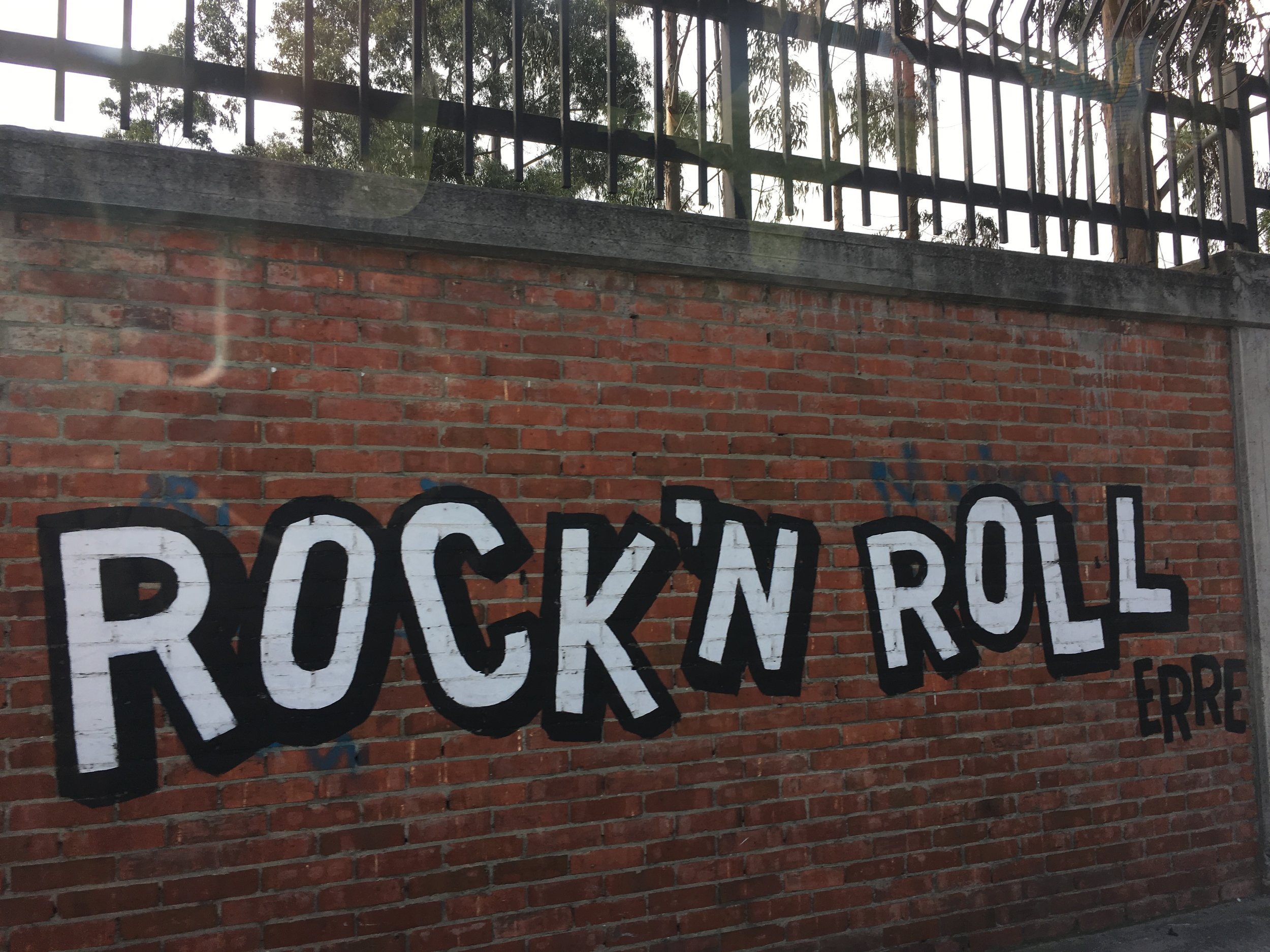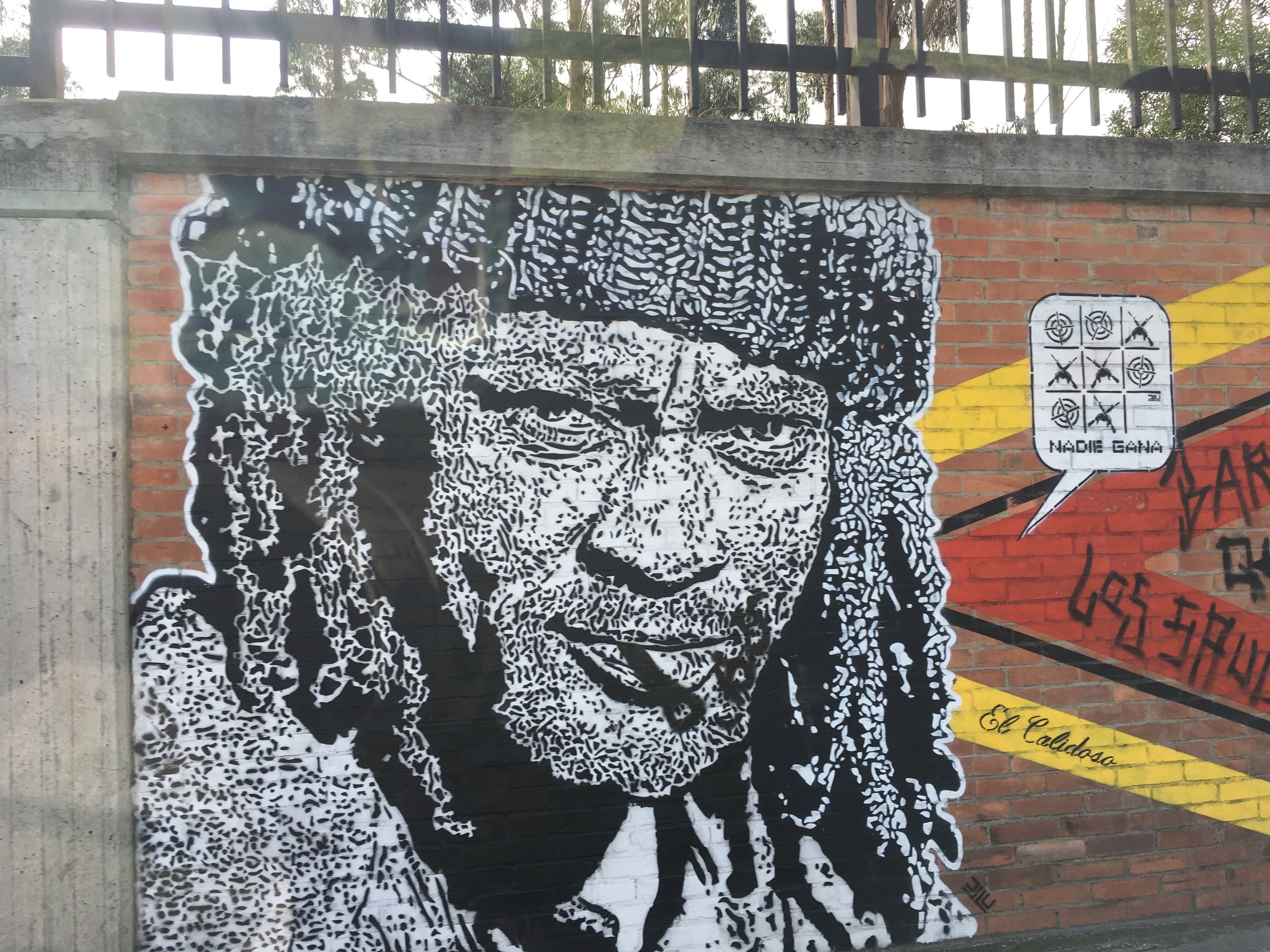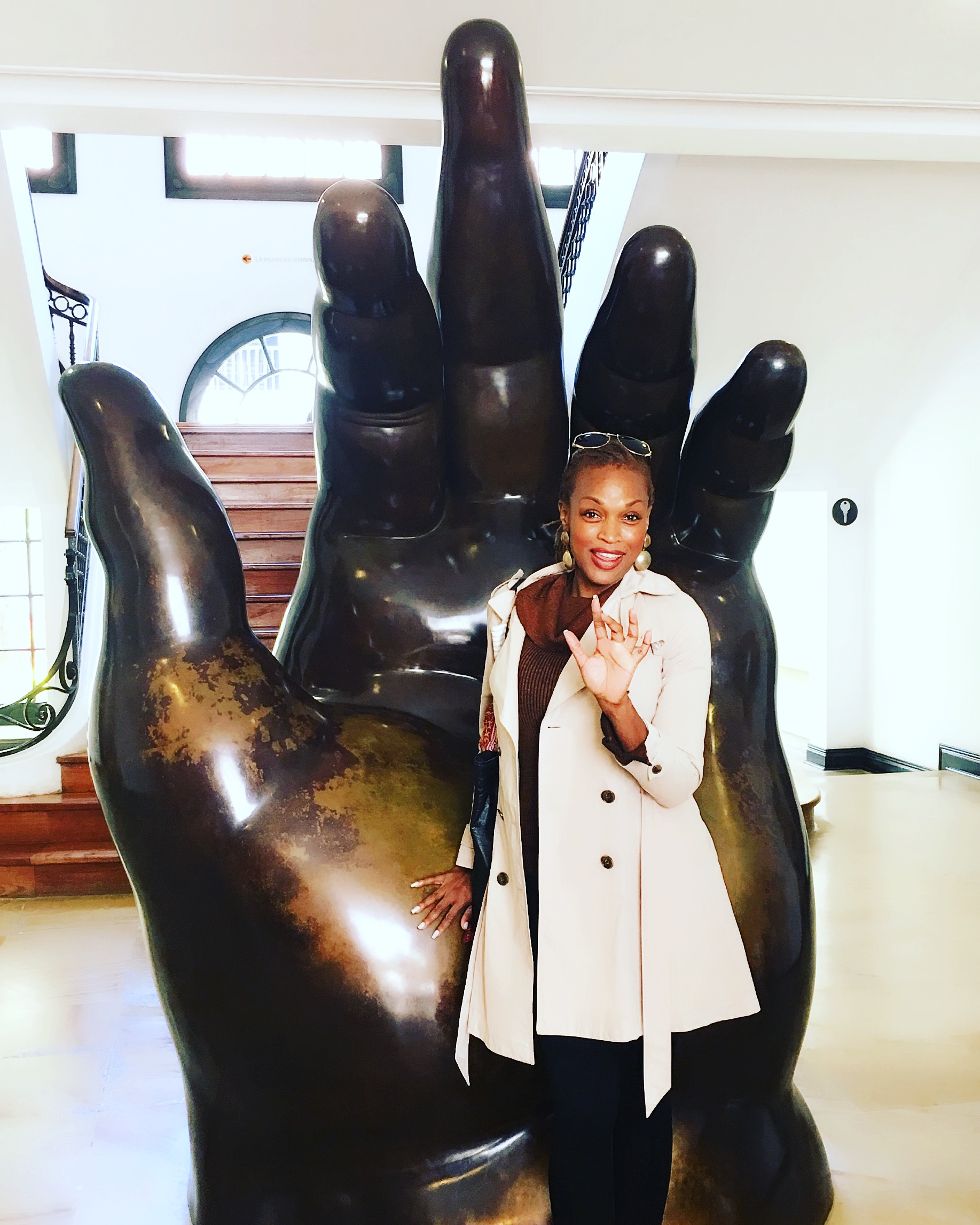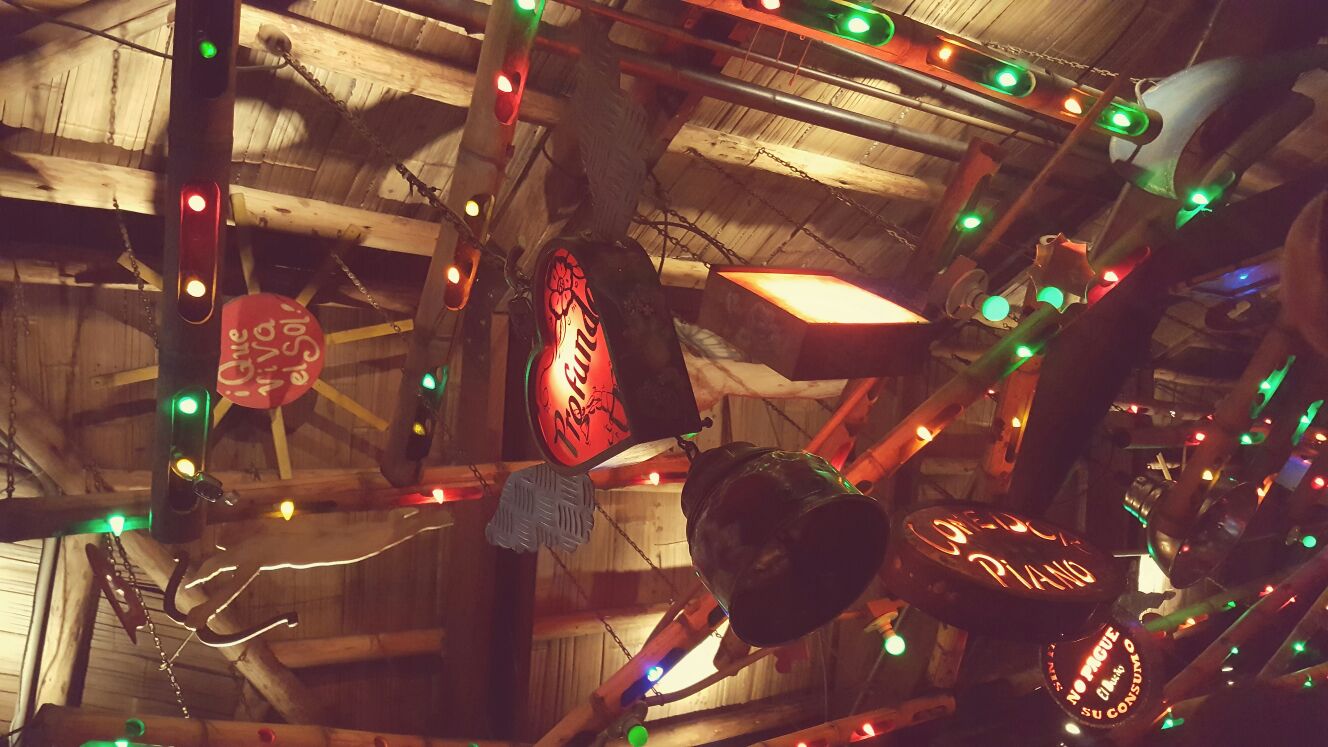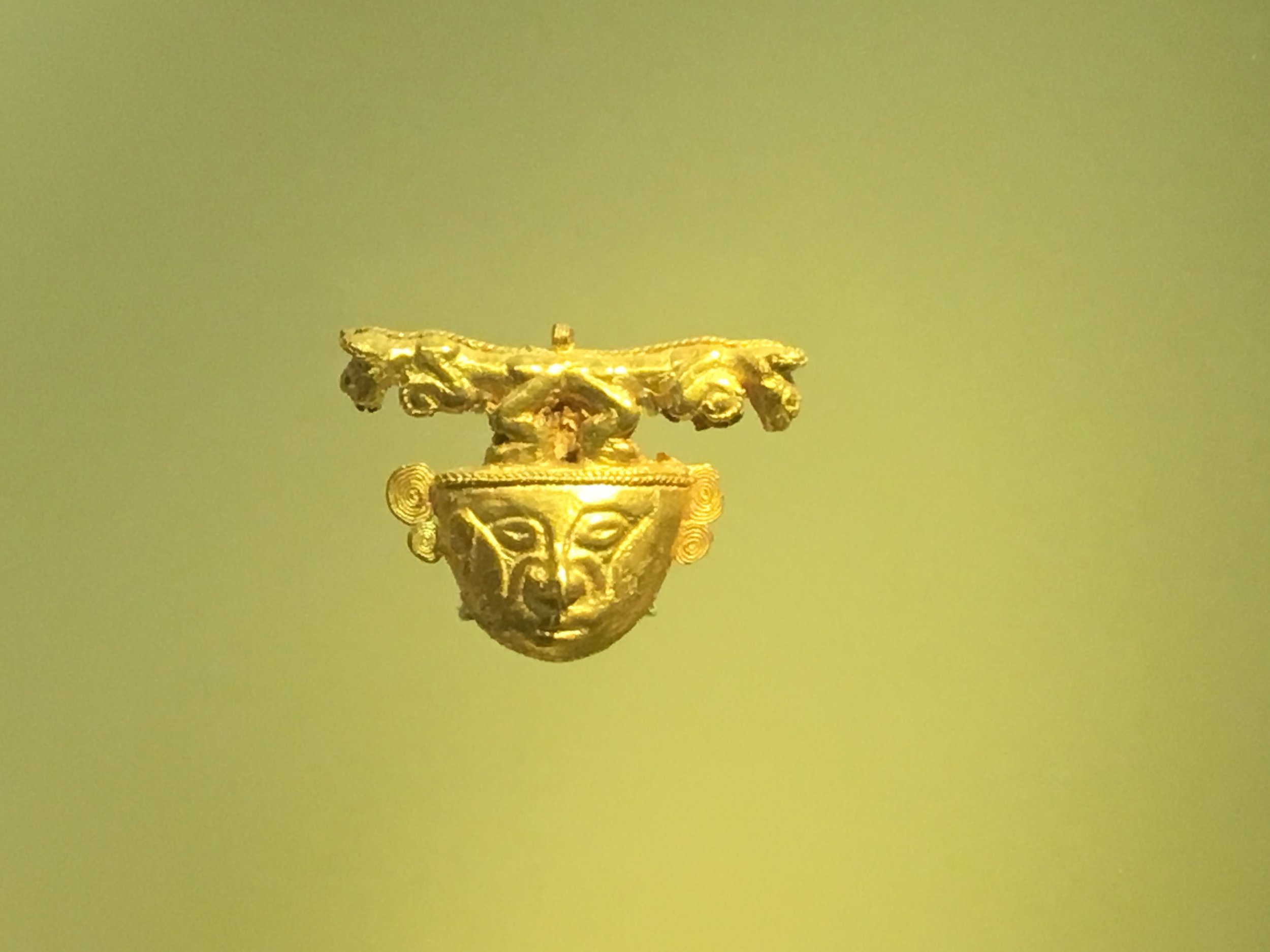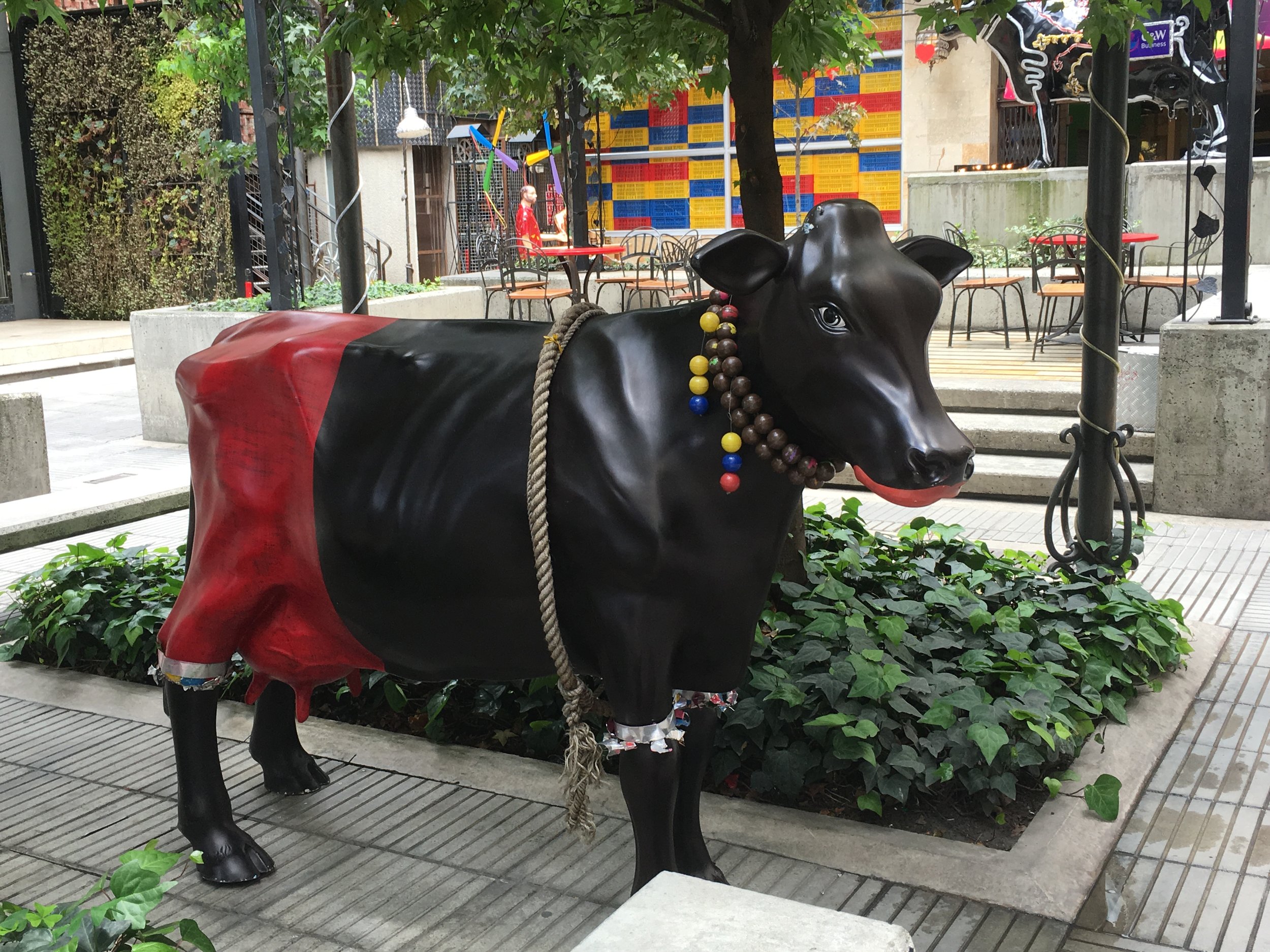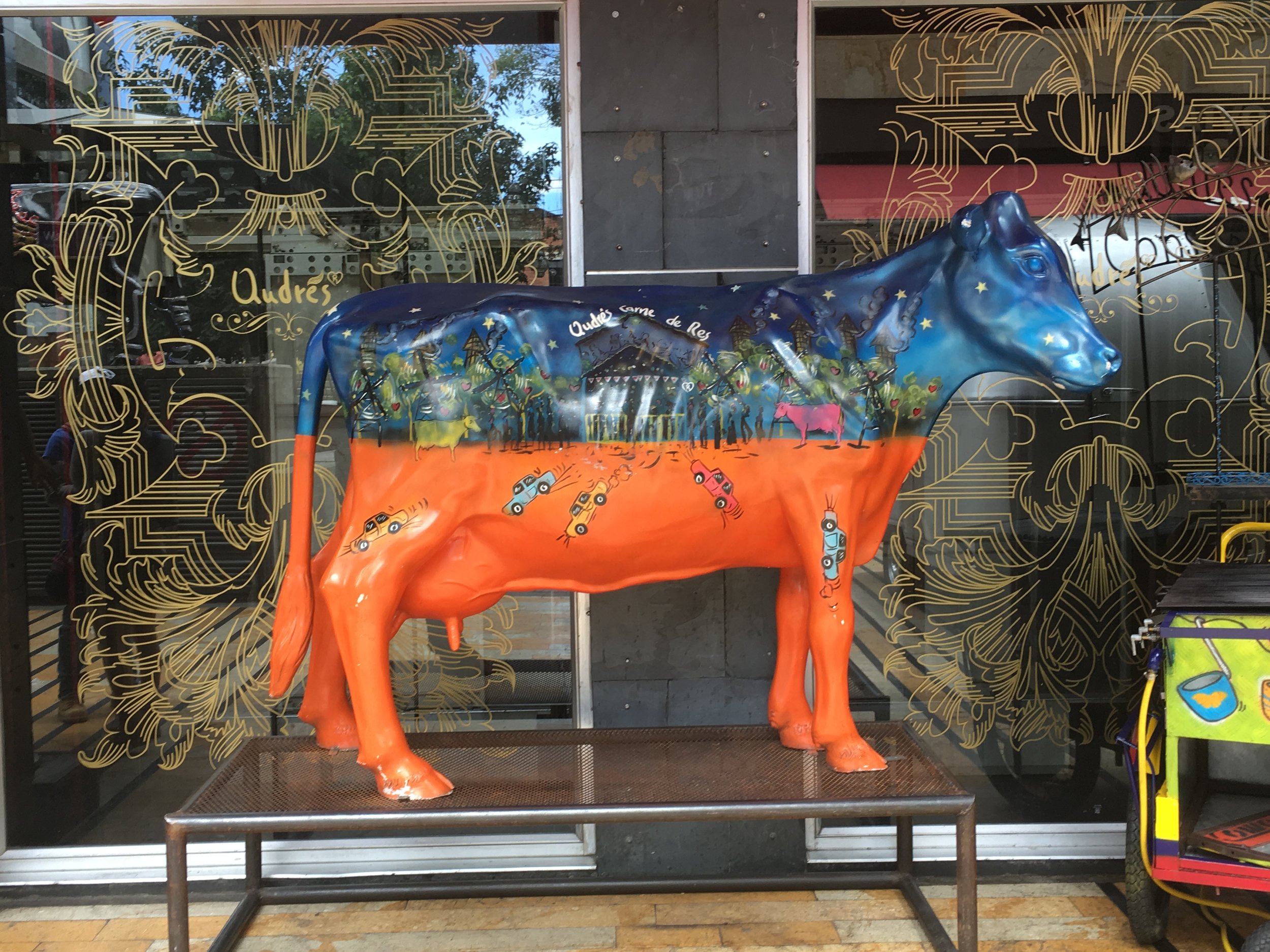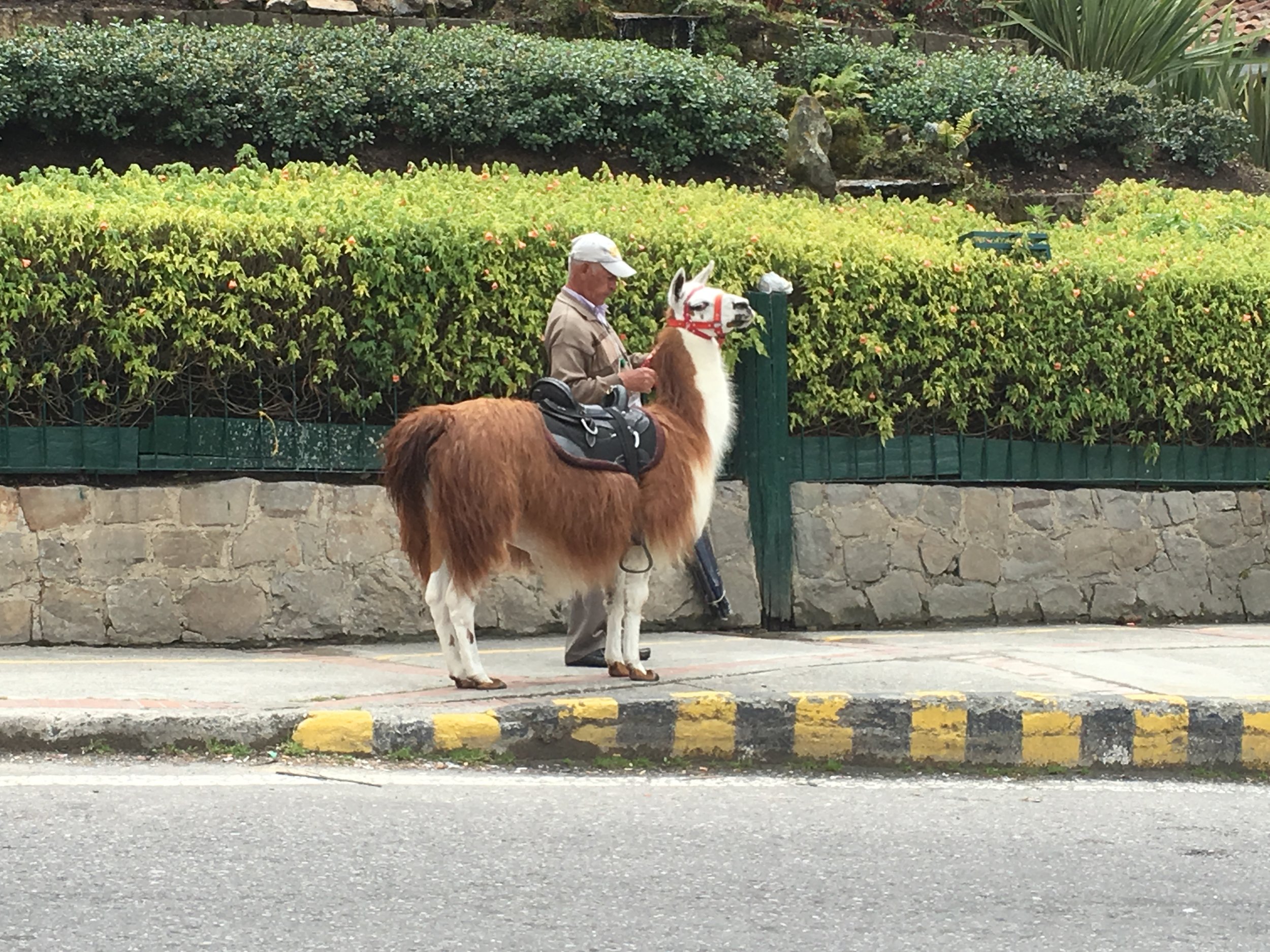 EVERY LITTLE LLAMA HAS A LLAMA MAMA...
EXCEPT, THIS ISN'T A LLAMA - IT'S AN ALPACA, AS I WAS QUICKLY TOLD BY MY GUIDE.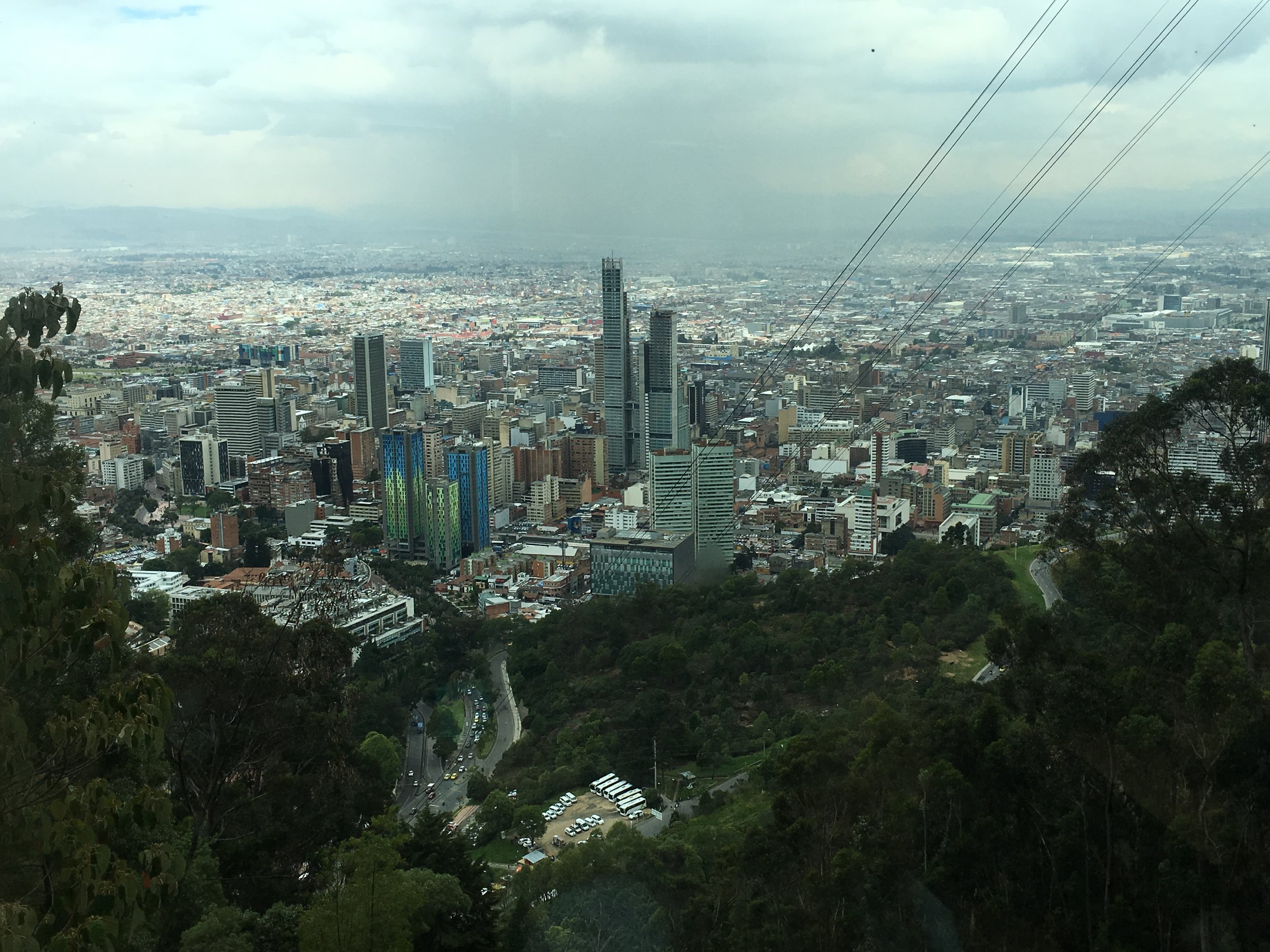 MONSERRATE
I TRAVELED BY FUNICULAR TO THE CATHEDRAL OF MONSERRATE, PERCHED 10,341 ft ABOVE SEA LEVEL. MONSERRATE IS THE HIGHEST MOUNTAIN IN BOGOTA AND IT'S IMPOSSIBLE TO MISS. THE VIEWS OF BOGOTA FROM THE OVERLOOK ARE SPECTACULAR. THE CHURCH, WHICH HOUSES A SHRINE TO "THE FALLEN LORD" IS ALSO A DESTINATION FOR CHRISTIAN PILGRIMS. THOSE TRAVELING FOR RELIGIOUS REASONS ARE NOT SUPPOSED TO USE THE TRAM OR CABLE CAR TO REACH THE CHURCH - THEY HAVE TO HOOF IT.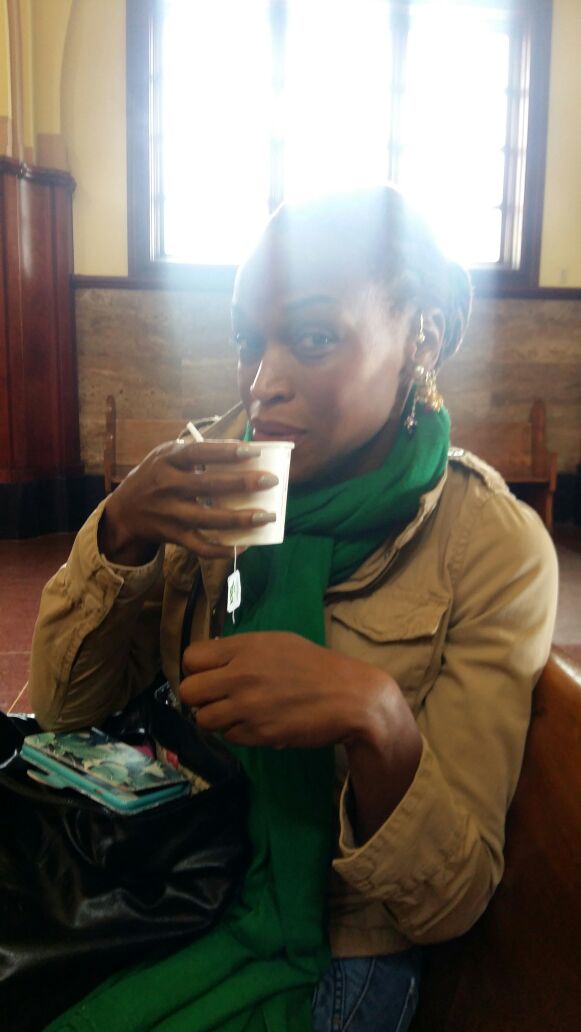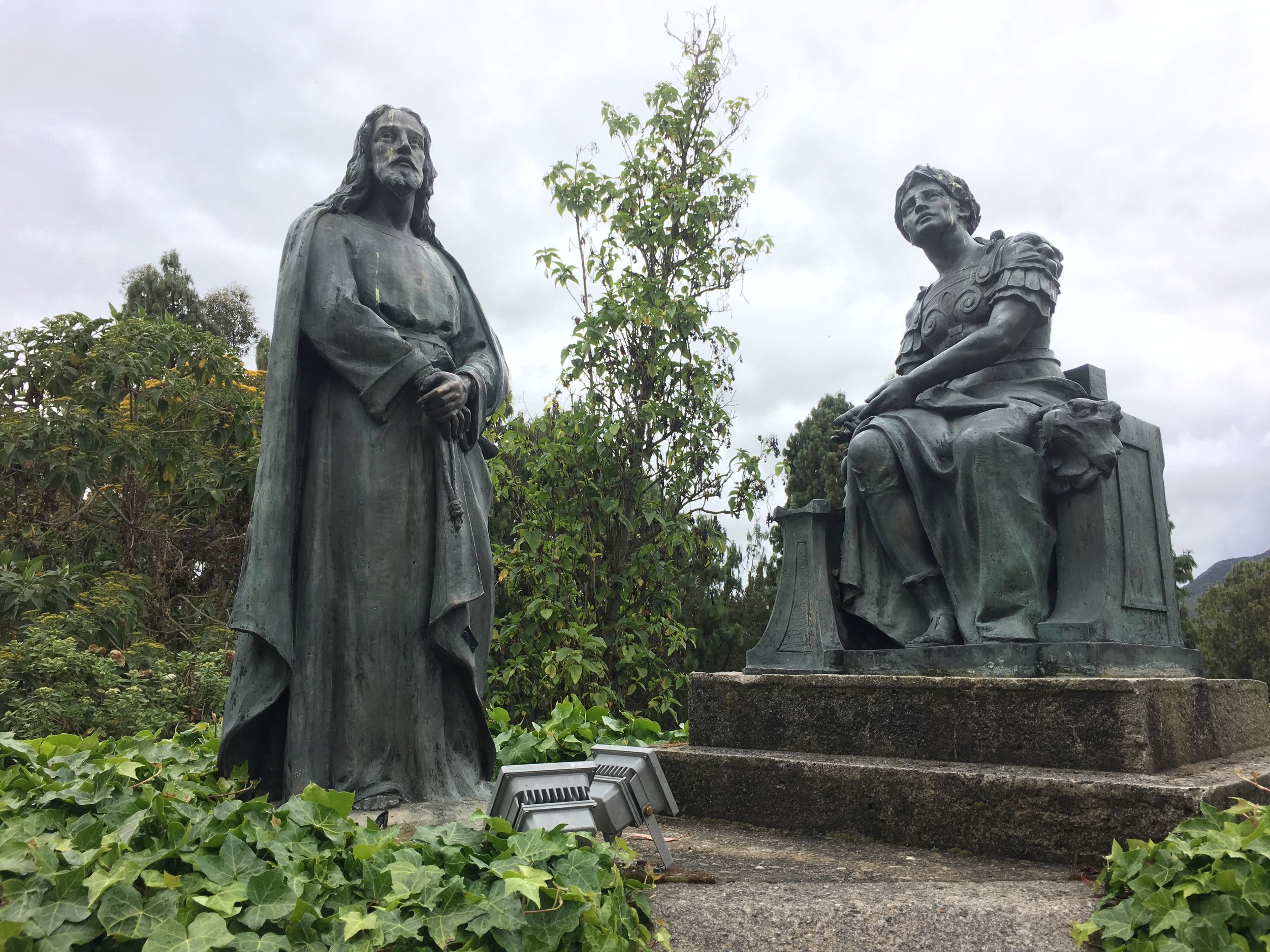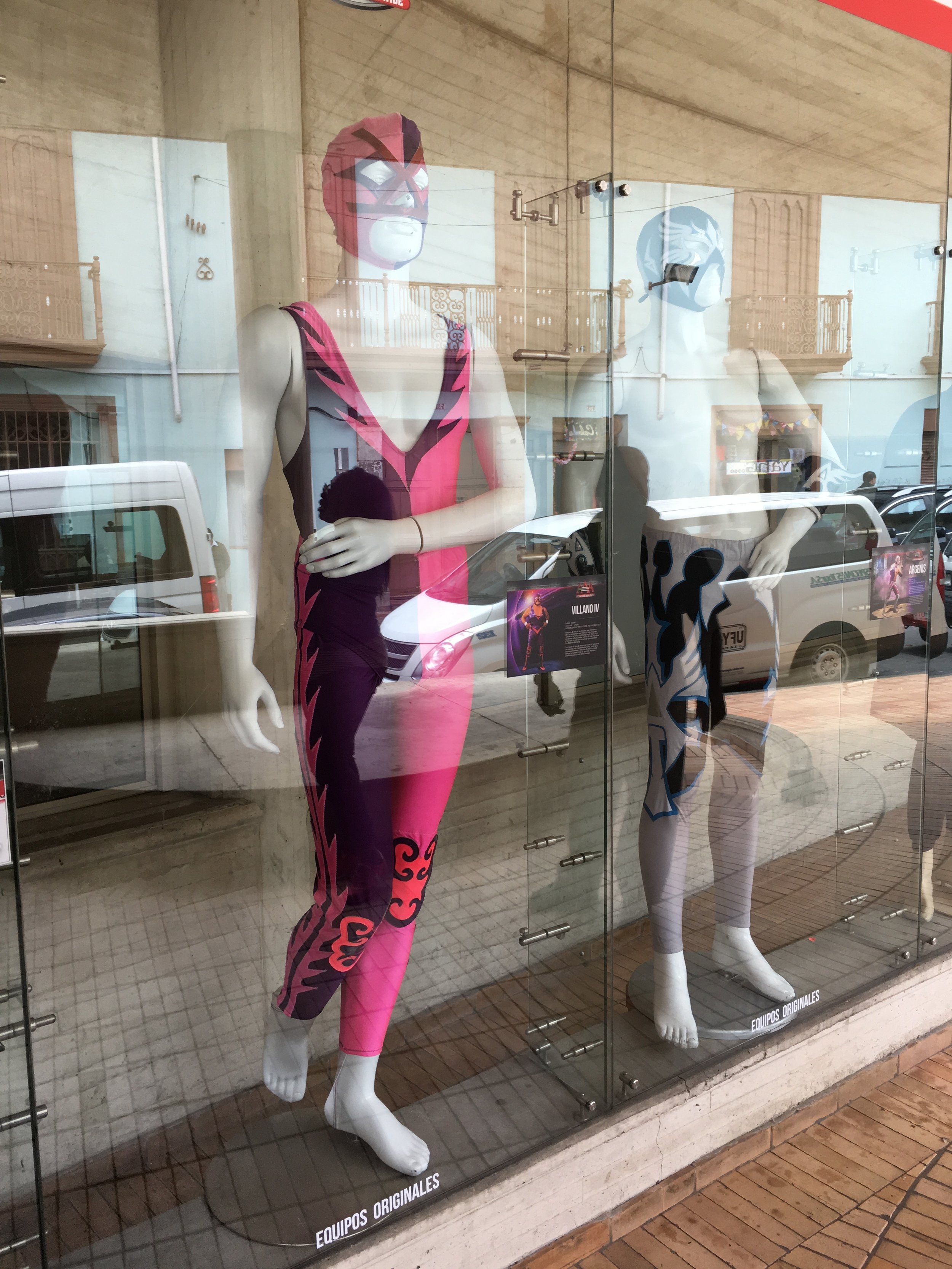 A CELEBRATION OF MEXICAN CULTURE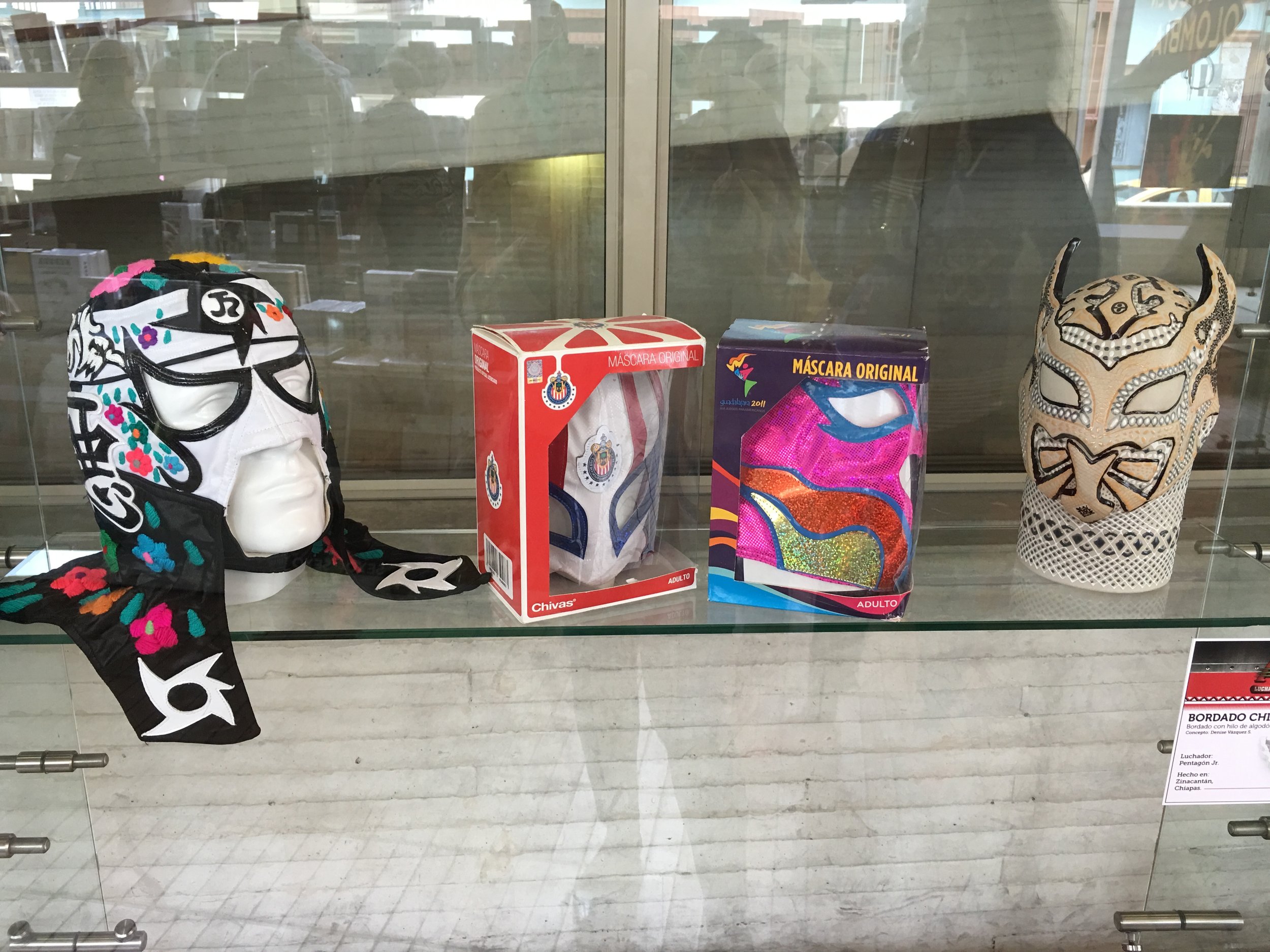 A CELEBRATION OF MEXICAN CULTURE - IN BOGOTA
A CELEBRATION OF MEXICAN CULTURE - IN COLOMBIA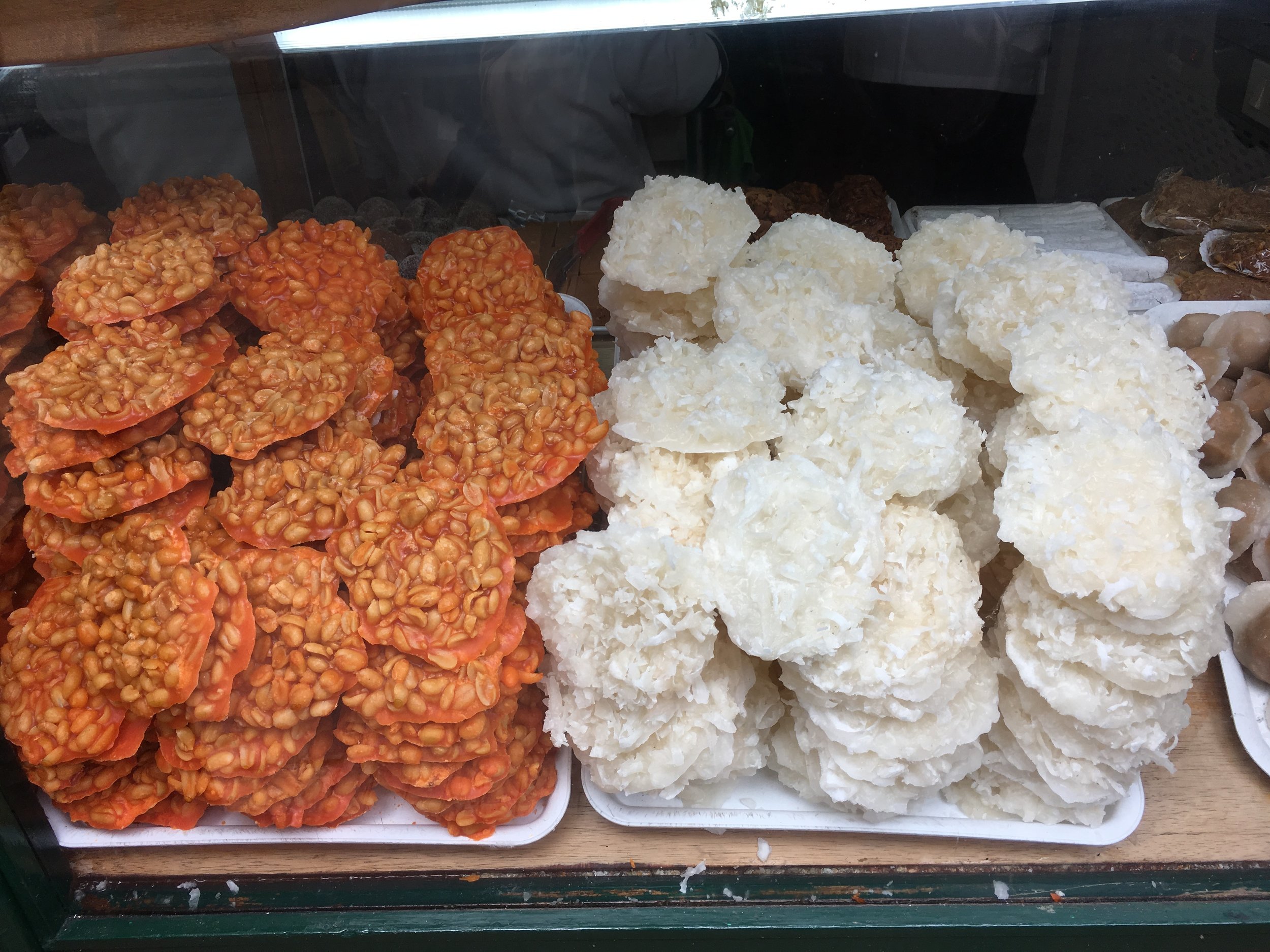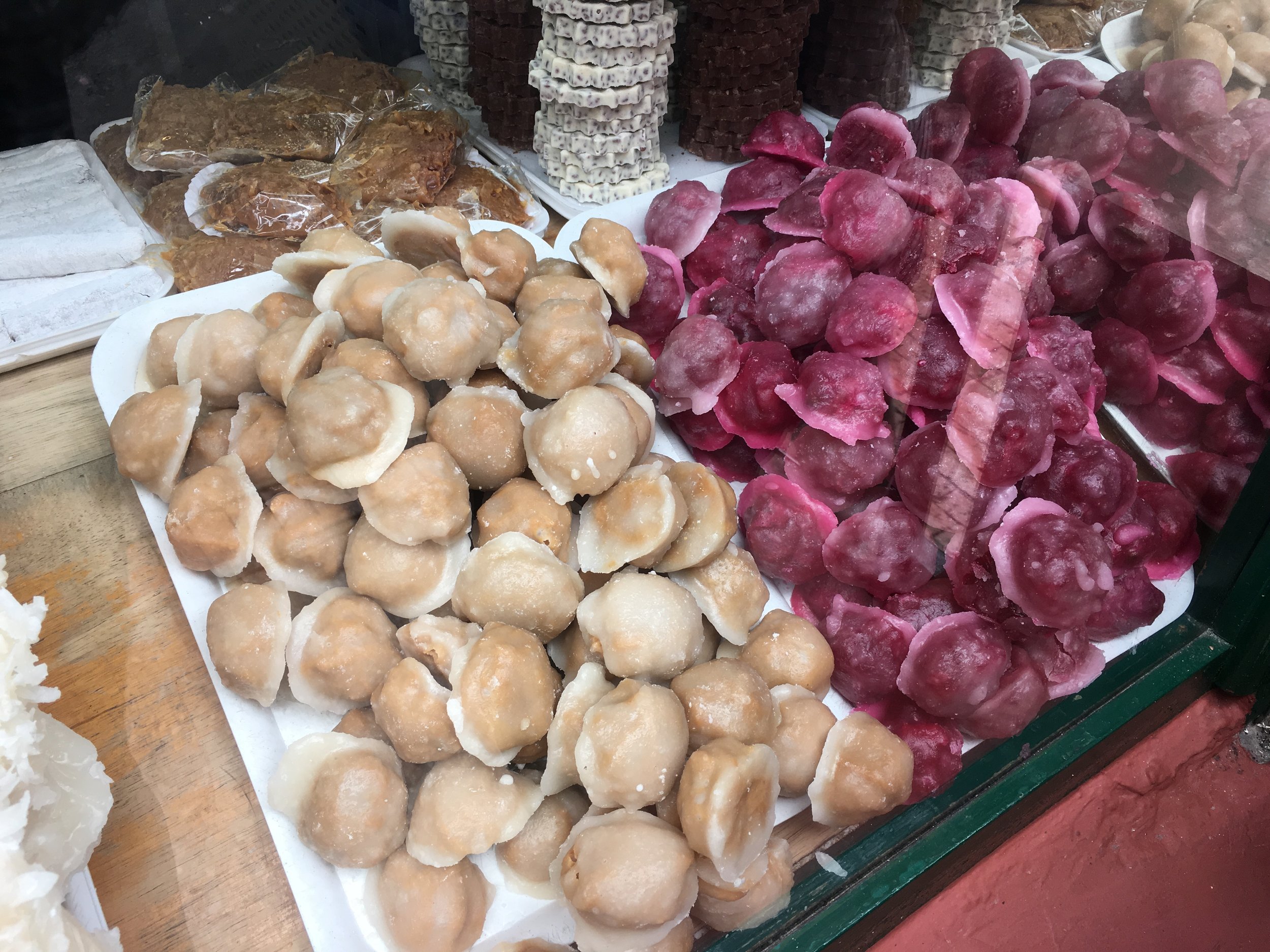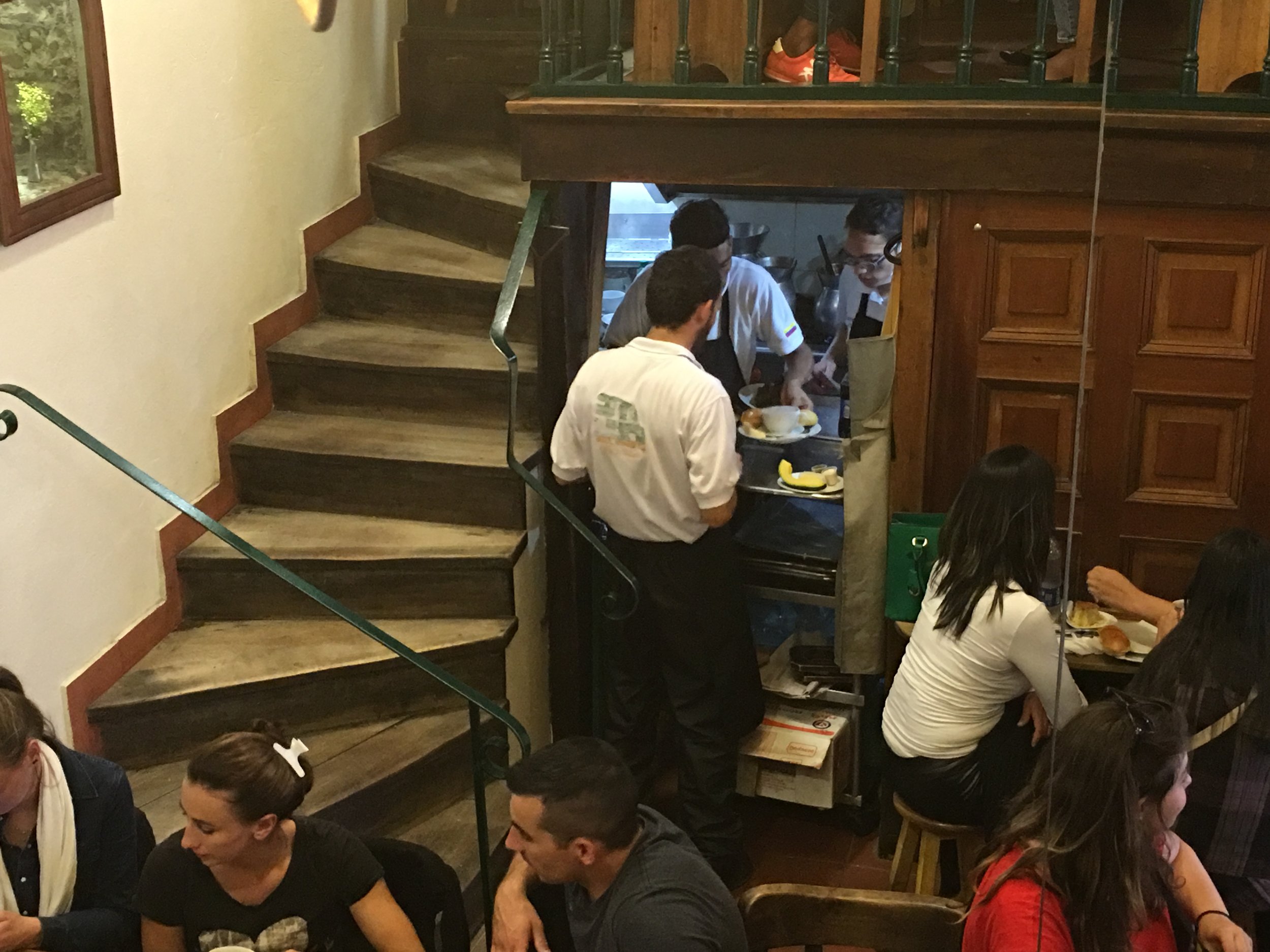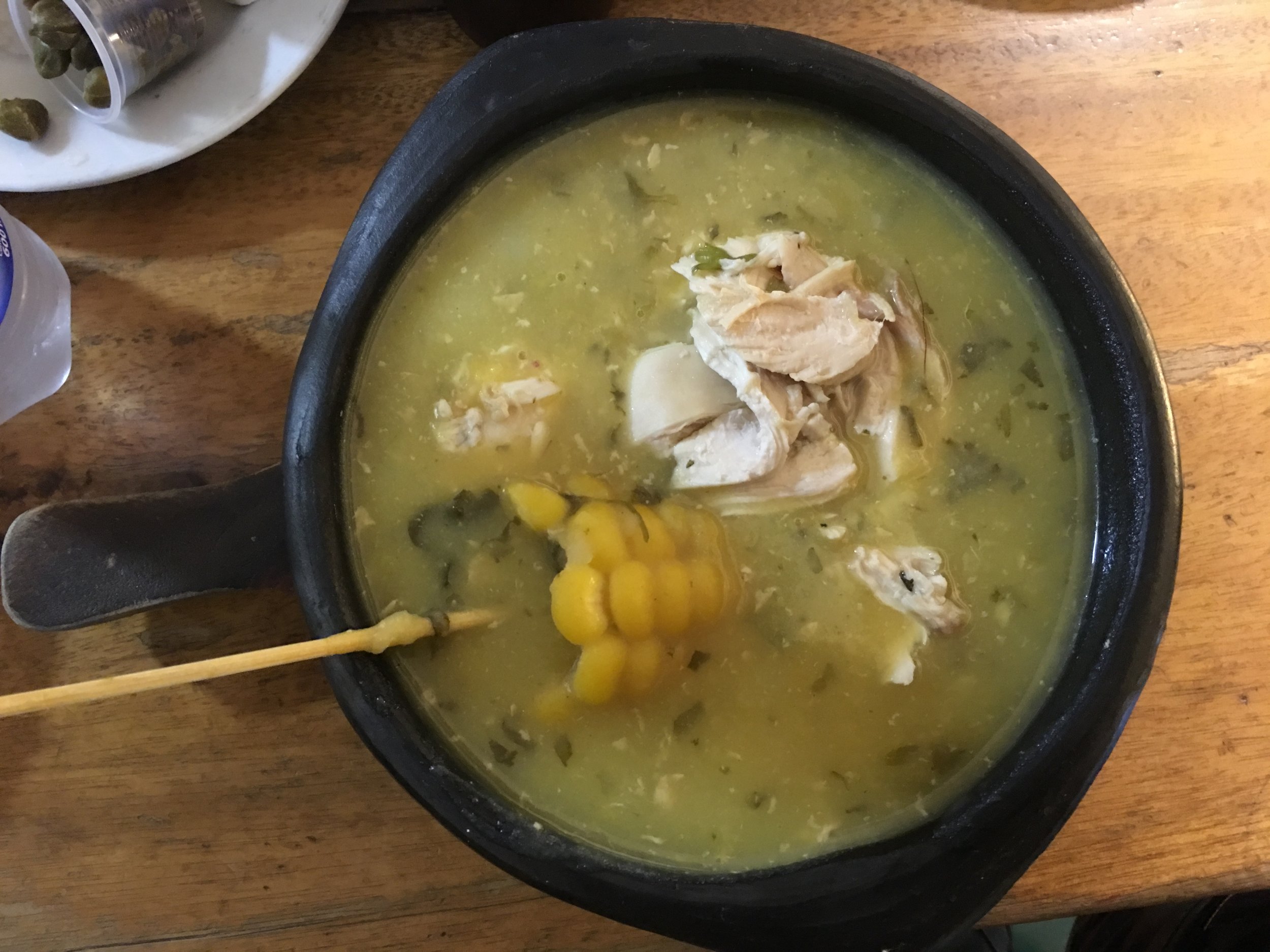 LA PUERTA FALSA
A HEARTY BOWL OF AJIACO - A STEW OF CHICKEN, HERBS, AND THREE DIFFERENT KINDS OF POTATOES, SERVED WITH AN EAR OF CORN - POPULAR IN COLOMBIA AND CUBA. I SWEAR, THIS BOWL HAD THE MEAT OF AN ENTIRE CHICKEN IN IT! VERY FILLING, VERY DELICIOUS.
LA PUERTA FALSA
THE AJAICO IS SERVED WITH CREMA, RICE, CAPERS, AND AVO.
CHOCOLATE SANTFERENO - LA PUERTA FALSA
PIPING HOT CHOCOLATE AND CHEESE, SERVED WITH YUCCA CHEESE BREAD IS ALSO CALLED CHOCOLATE COMPLETO. IT IS APOPULAR SNACK HERE. YOU PUT THE CHEESE ON TOP OF THE HOT COCOA, LIKE A LITTLE MARSHMALLOW, AND THE CHEESE MELTS A BIT AND PROVIDES A SALTY COUNTER TO THE SWEETNESS OF THE MILK
LA PUERTA FALSO
BEEF TAMALE STEAMED IN A BANANA LEAF.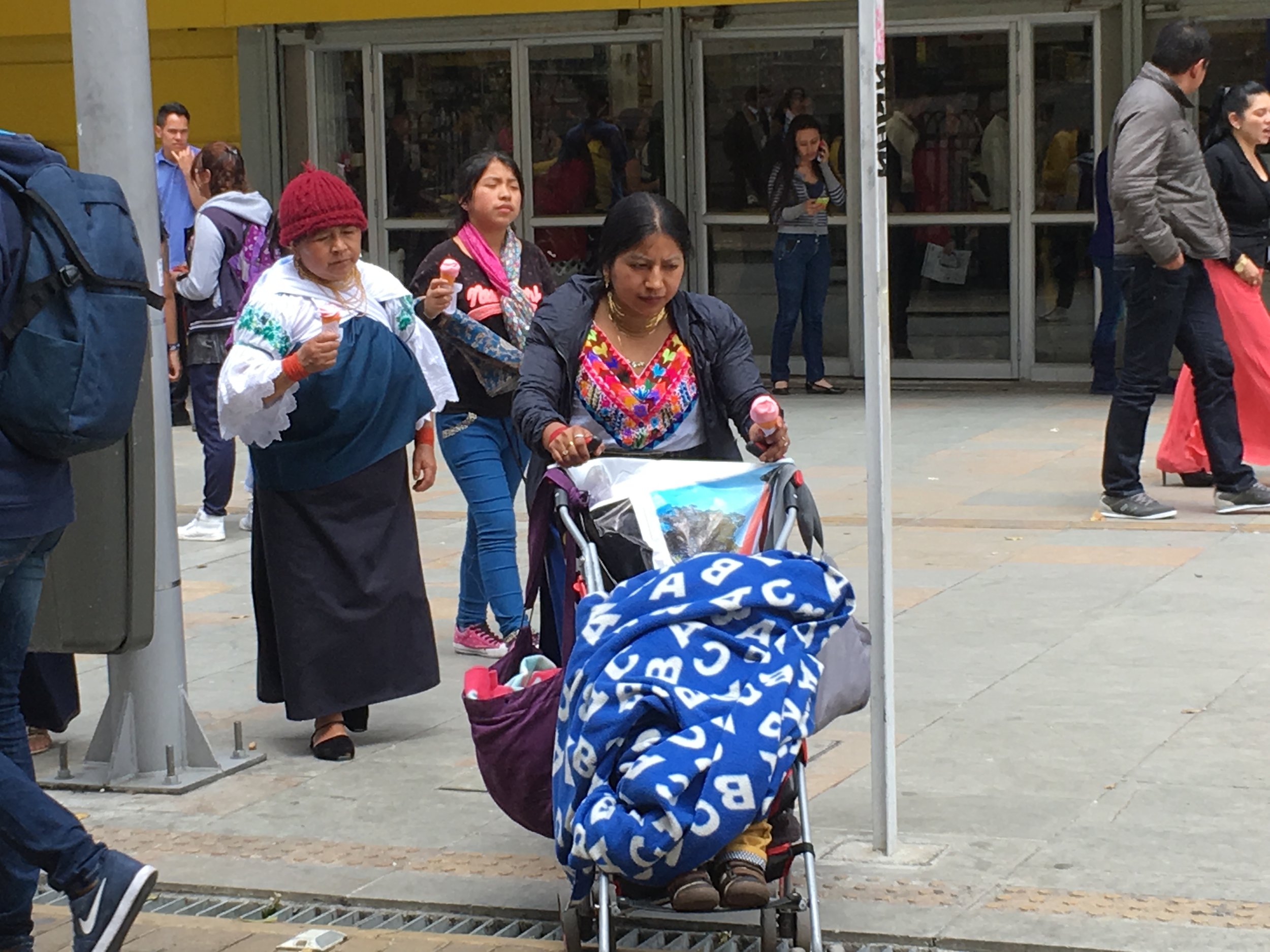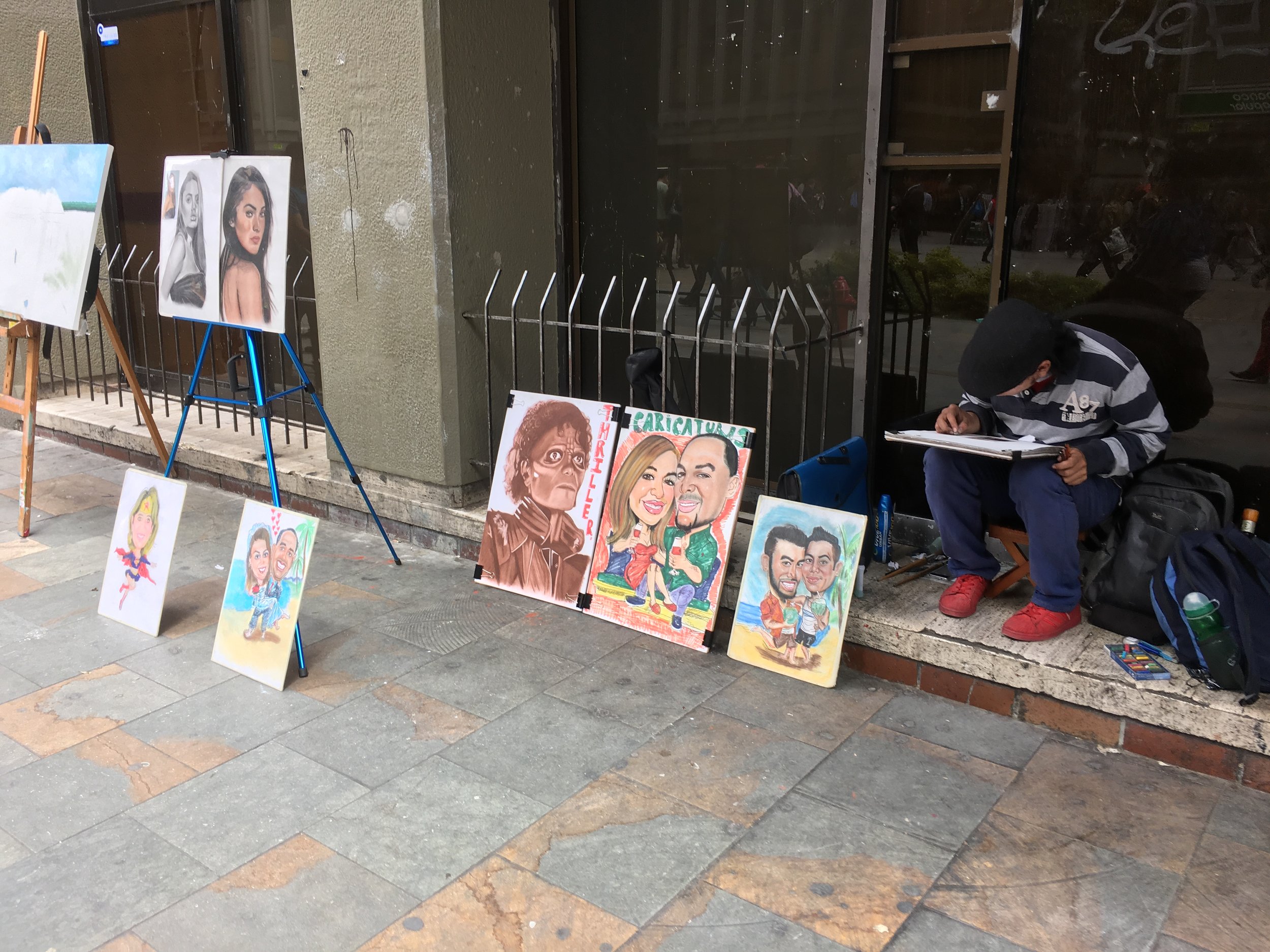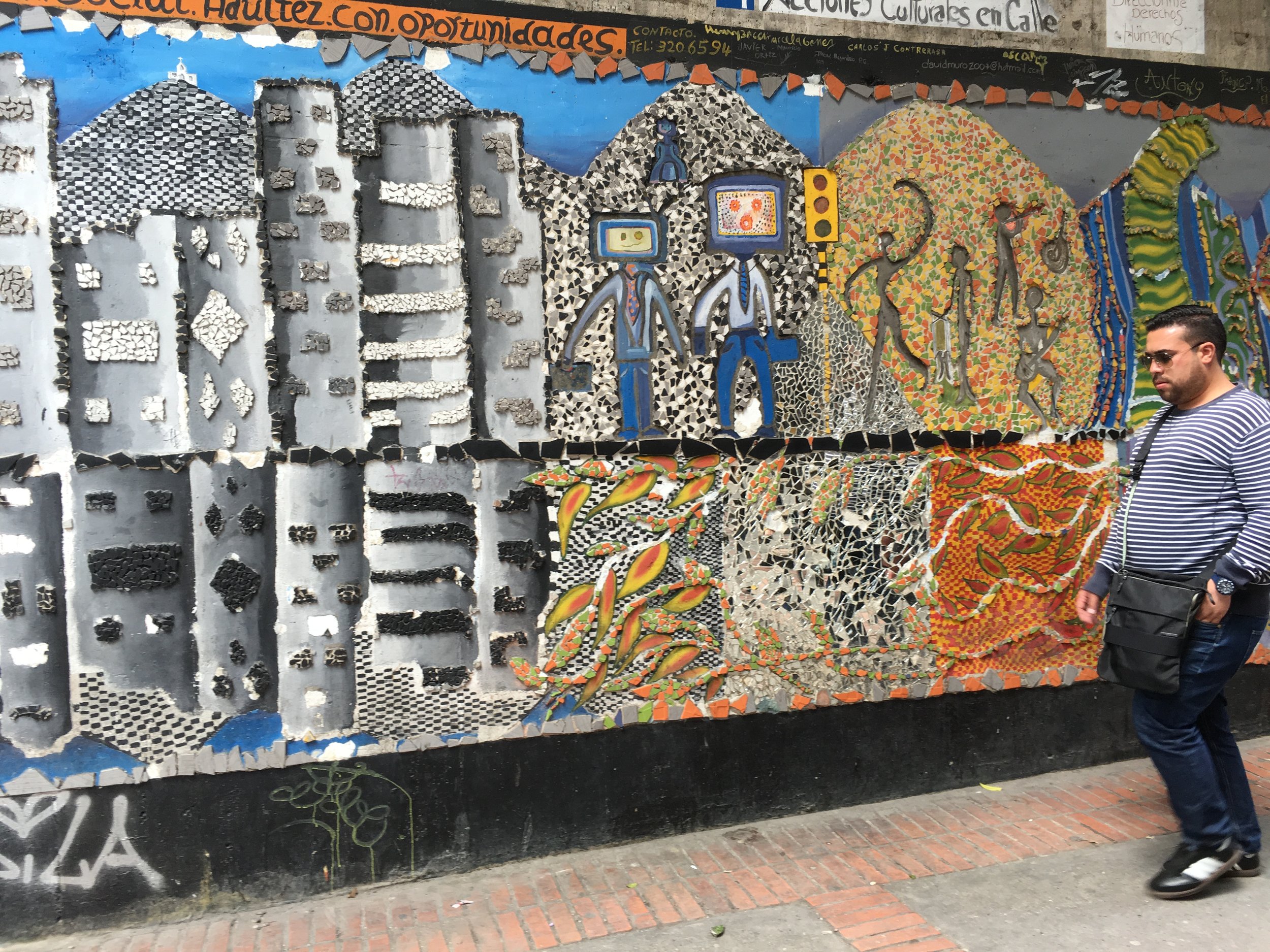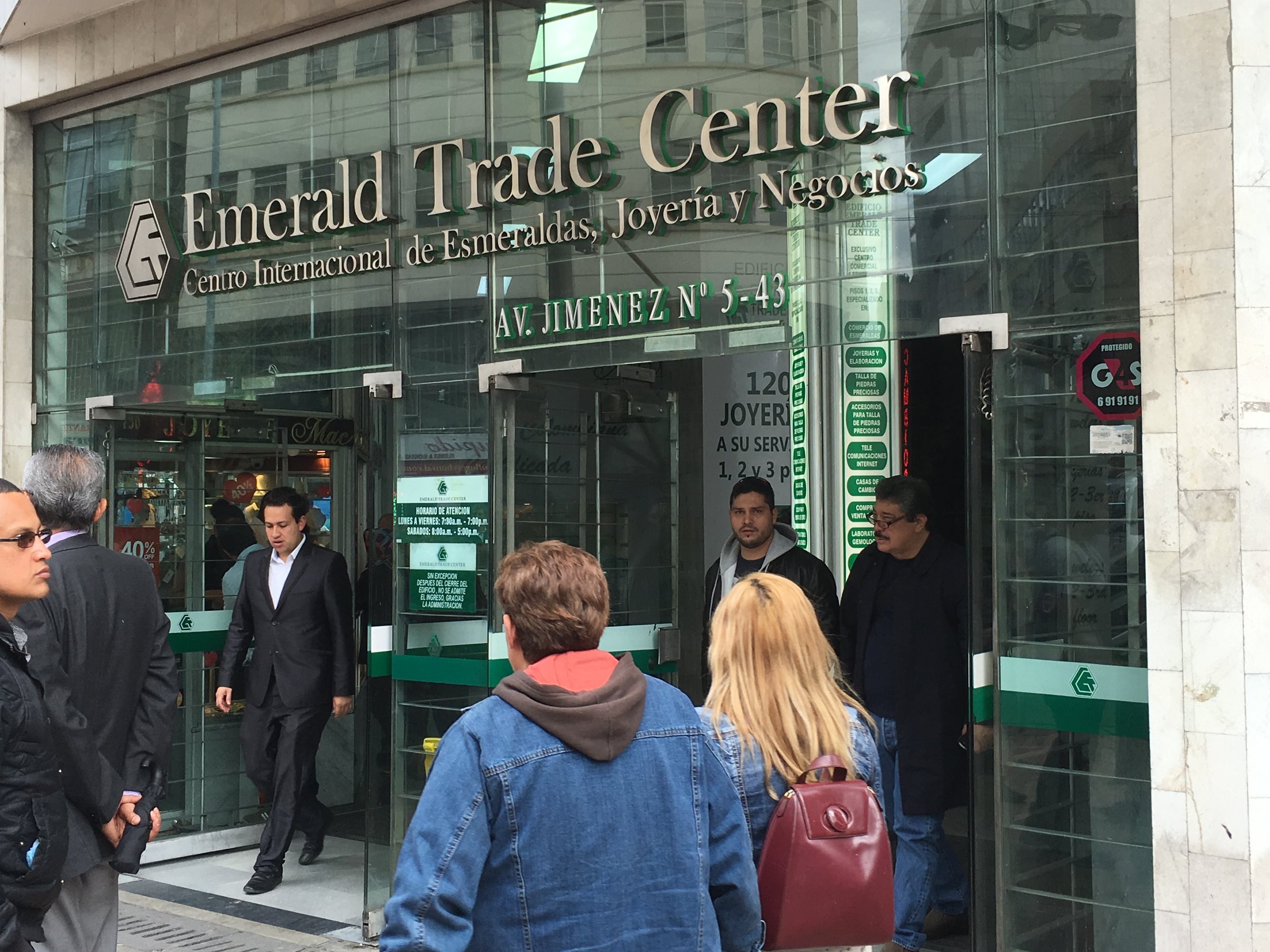 EMERALD CITY
COLOMBIA MINES AND PRODUCES MORE EMERALDS (ESMERALDAS IN SPANISH) THAN ANY COUNTRY ON EARTH. I MADE A QUICK JAUNT TO THE EMERALD TRADE CENTER, WHERE VENDORS DEAL IN POLISHED AND RAW EMERALDS AND FINE JEWELRY.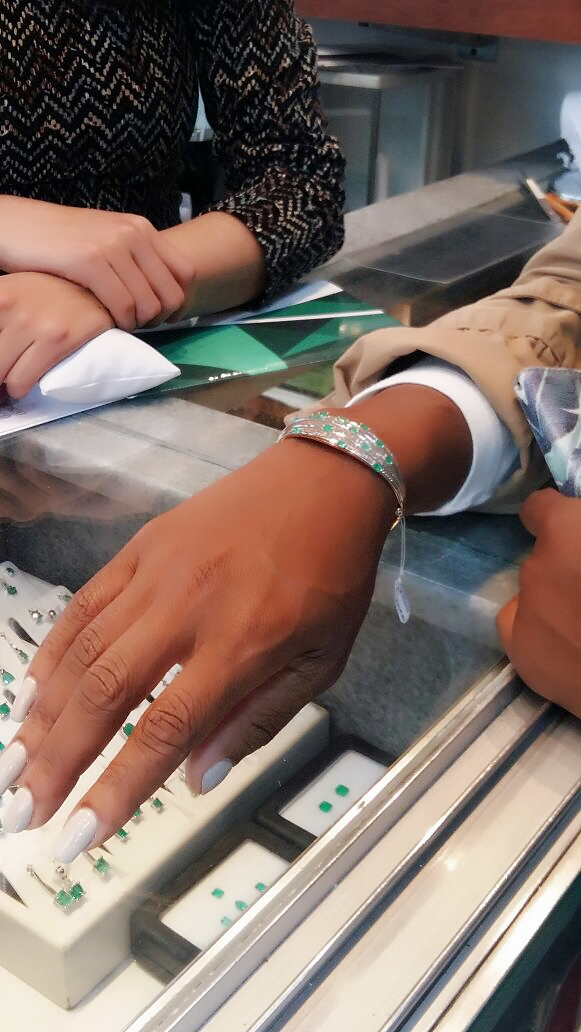 EMERALD CITY
THIS BRACELET IS ONE OF MANY PIECES OF HAND-FORGED JEWELRY ON DISPLAY AT THE EMERALD TRADE CENTER.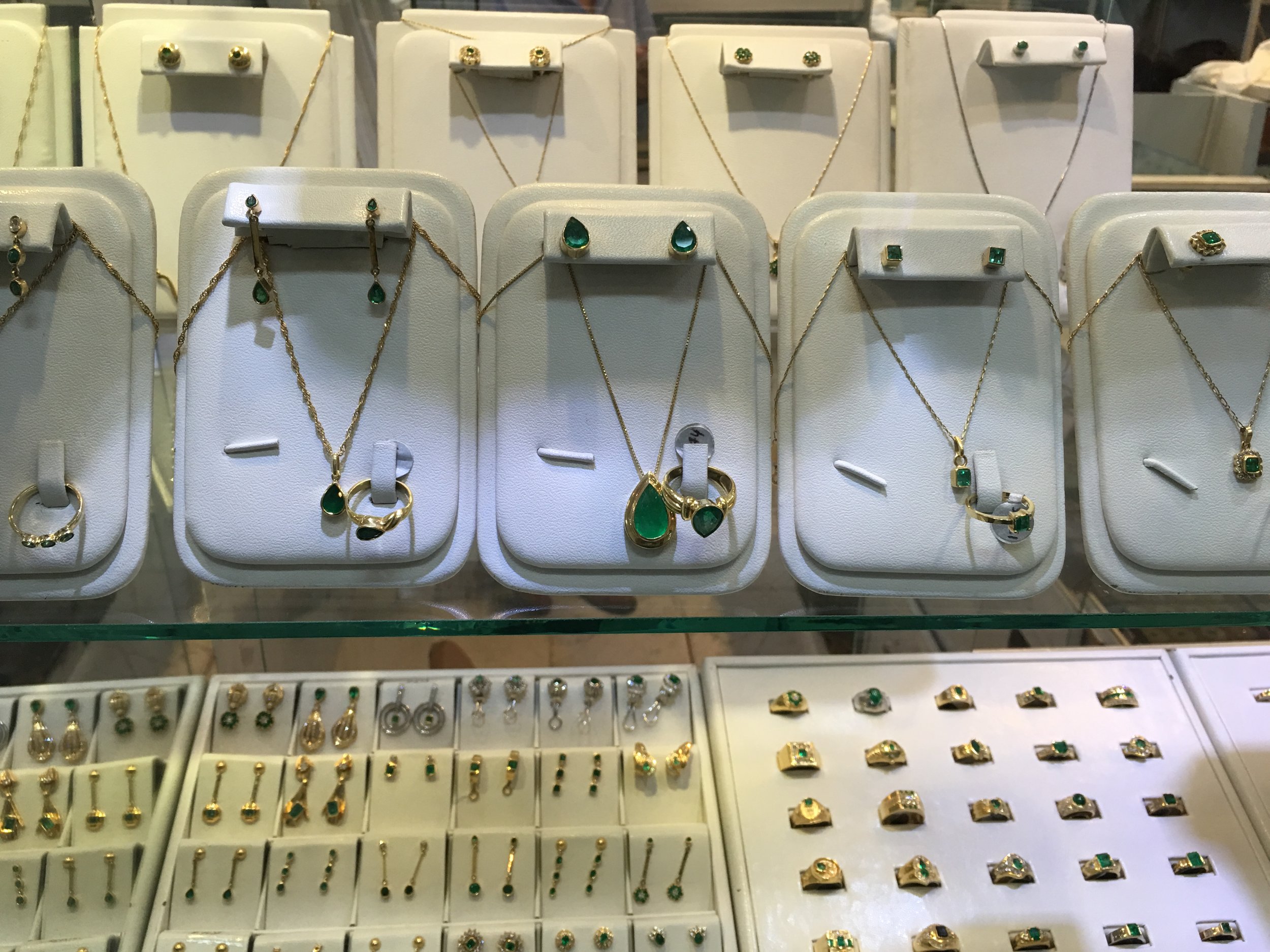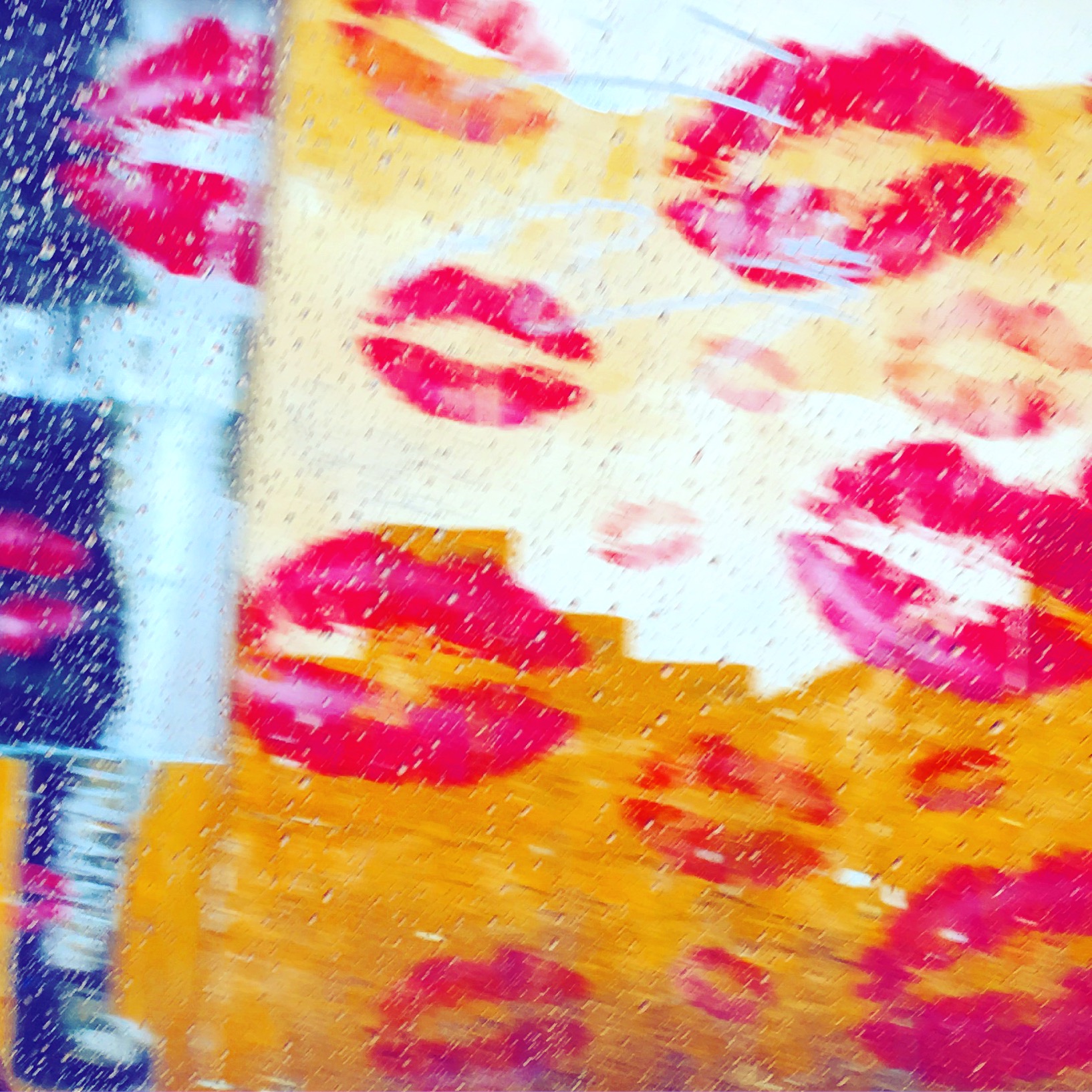 I JUST WANT YOUR EXTRA TIME AND YOUR KISS!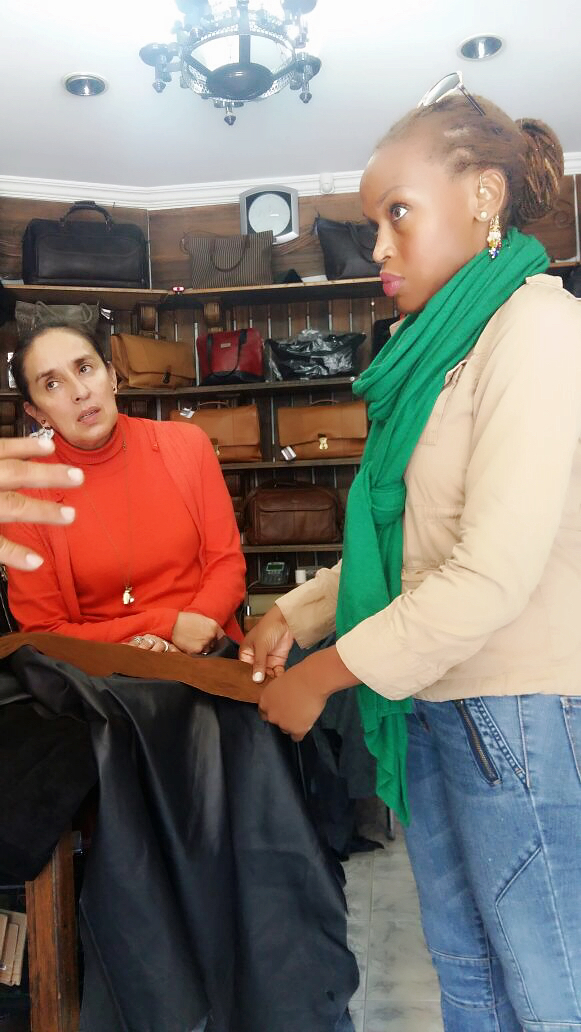 LEATHER SELECTION
MUCH TO MY SURPRISE AND DELIGHT, THERE IS A LEATHER DISTRICT IN BOGOTA, WHERE YOU CAN ORDER CUSTOM LEATHER GOODS AND CLOTHES. I STRONGLY BELIEVE IN SUPPORTING THE LOCAL ECONOMY, SO I HAD TO DO MY PART! A FEW FALL PIECES ARE FORTHCOMING. STAY TUNED, I AM GOING TO POST THE FINISHED GOODS HERE.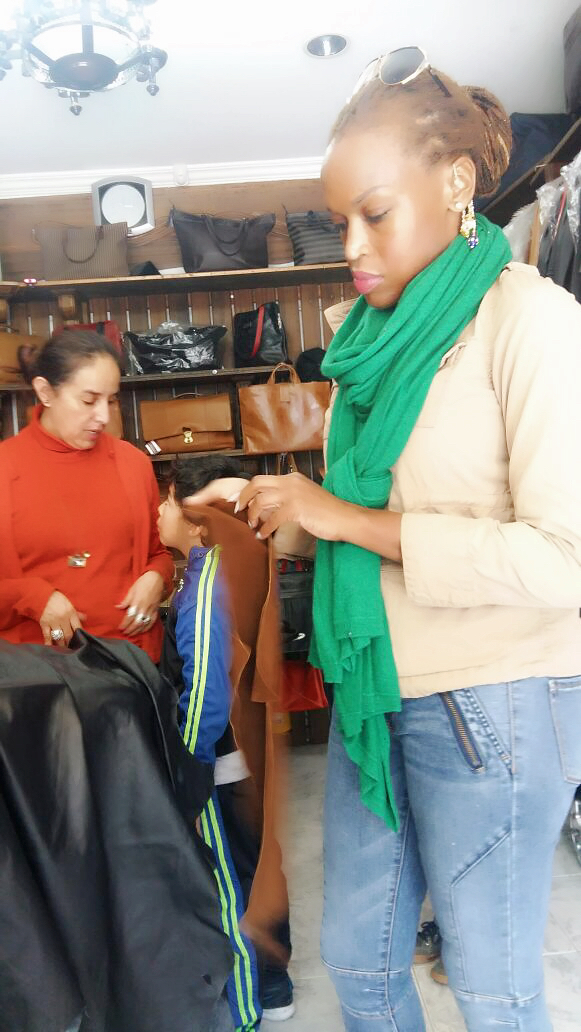 LEATHER WORKS
TESTING THE SUPPLENESS AND TEXTURE OF THE LEATHER...LIKE I REALLY KNOW WHAT I'M DOING.